Juxtapoz
Juxtapoz Presents Soles4Souls x Iron Fist Recap Images
January 30, 2012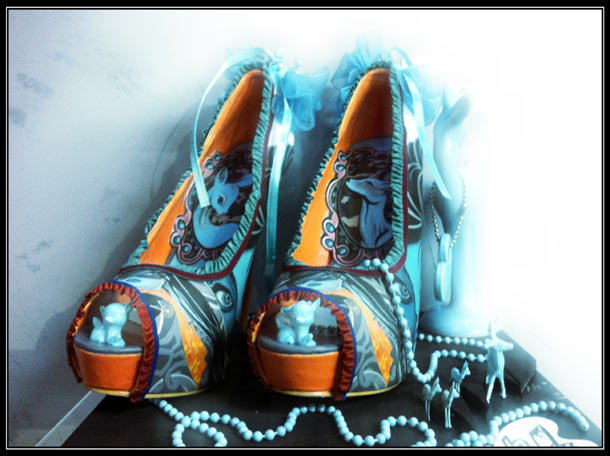 The Juxtapoz presented Soles4Souls opening, in collaboration with Iron Fist, debuted at LA's Lab Art one of a kind custom painted shoes up for auction through July 2012 to benefit the namesake charity. More images after the jump.
"Our Iron Fist platforms are like a sculpture and lend themselves nicely to artwork," Leanne Anderson said, Iron Fist's chief creative officer. "We've been putting artwork on platforms for a long time so it's nice to finally see them in an art show setting."
Featured artists include: Chris Parks, Bev Hogue, Shark Toof, Marco Almera, Drew Brophy , Johnny Ace, Laticia Wood, Laura Seeley, Lady Pink, Mad C, William Barras, Motel 7, Chor Boogie, Alexandra Nechita, Cope2, Indie 184, Steve Caballero, Damon Johnson, Jason Adams, Chuck Adame, Tokyo Hiro, Lora Zombie, Mear One, Brian Ewing, Corey Miller, Archer, SMEAR, Jermaine Rogers, Lyle Wessels, Jason Schroder, Todd Huber, Heathyr Lawrence, Ruth Pineda, and Carolyn Ramos.