Juxtapoz
Juxtapoz @ Nuart 2012: The Final Installations
October 04, 2012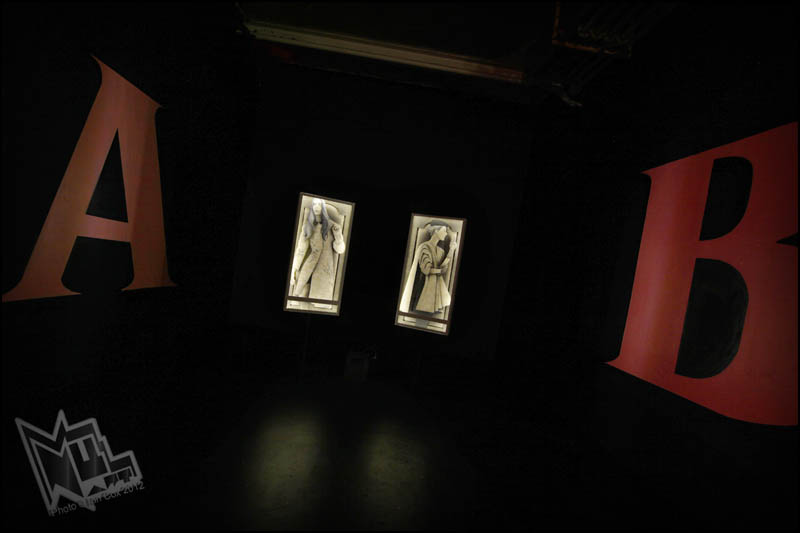 Another year, and another great leap forward for one of street arts now venerable festivals, Nuart. Held each year on the streets of Stavanger, Norway, with a roster of international artists creating public art in an idyllic west Norwegian town, this year also expanded the festival to not only include indoor installations, but a full academic focus on street art as a prevailing means of public art.
Juxtapoz was an active member of this year's program, involved in various discussion formats, introducing Ron English's documentary, Popganda, as well as part of a debate held in a local pub on the increasing prominence of street art growing via the internet. What made the year's program strong is that the focus is what the future of street art has in terms of urban planning, how legality takes away from some work, and how festivals can act as tourist attractions that help local governments. Engaging, and we are interested on how future years play out as these artists become increasingly popular on a global scale. 
Today, we have the final rooms of Aakash Nihalani (above), How Nosm, Shoe, Jordan Seiler, Eine, Mobstr, Sickboy, Saber, and Ron English, with an extra wall by Dolk. A big thank you to all the photos of Ian Cox, who really helped Juxtapoz out in this department. And of course, a HUGE thank you to Martyn Reed and the entire Nuart staff for making another great year for Juxtapoz and all the artists in Stavanger. It remains one of the best street festivals all year... 
How Nosm:
Sickboy: