Juxtapoz
Juxtapoz for Art.com: Kenji Hirata
November 11, 2013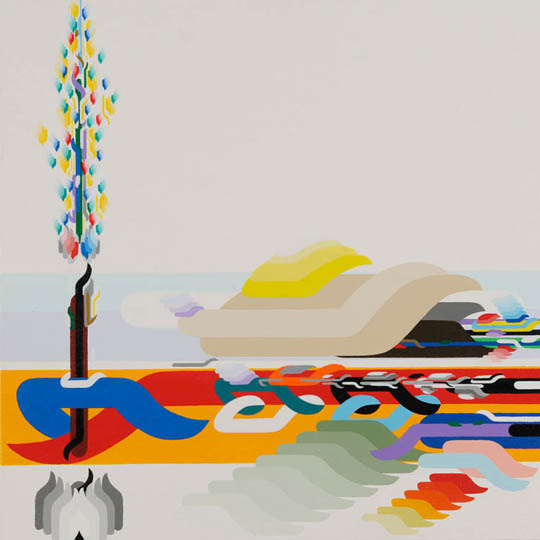 This month, Juxtapoz announced a special capsule collection of prints we curated on Art.com, featuring works from artists in the Juxtapoz community, including Mario Wagner, Kelly Tunstall, Ferris Plock, and Trystan Bates. Also, our collection features one of our favorite abstract painters, and Barnstormer, Kenji Hirata. The NYC-based artist has been featured in the print magazine in the past, but in recent years, has expanded his work into multi-colored, playful abstractions.

SHOP KENJI HIRATA's FULL COLLECTION.
Born in Nagasaki, Japan but based in Brooklyn, he has held solo exhibitions from Hamburg to New York City. Kenji is also an original member of the Barnstomers artist collective, for which he created large-scale public murals in New York, Miami, Tokyo, and the rural town of Cameron, NC.

Check out the full collection of prints that Juxtapoz curated, here.