Juxtapoz
Juxtapoz @ Comic Con 2013
Jul 18, 2013 - Jul 21, 2013San Diego Convention Center, San Diego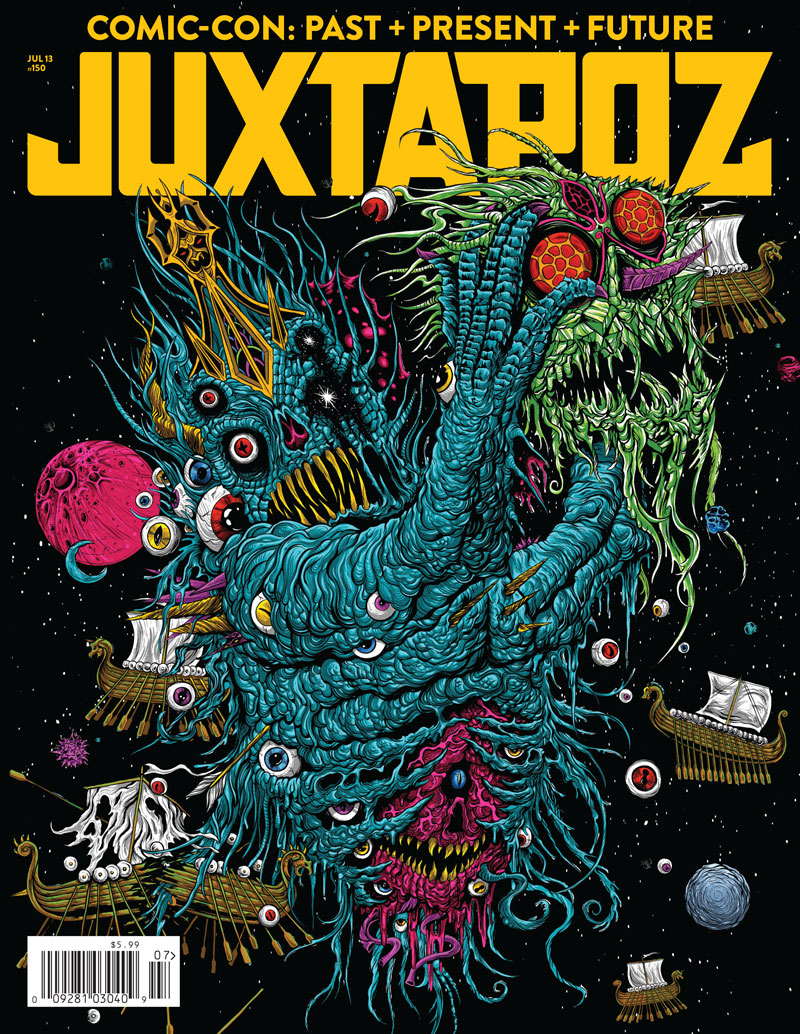 This year, Juxtapoz will be at Comic Con, inside the Gentle Giant Studios booth with tons of daily events and coverage from everything and anything that is going on in one of pop-culture's biggest yearly gatherings. We are already in San Diego, checking out the sights, but we wanted to give all our readers a chance to see what we are up to...

First off, product! We will have a brand new, Comic-Con exclusive Skinner x HoodieBuddie zip-hood for sale, along with tees from Munk One and David Choe. Plus, the Juxtapoz New Contemporary Book will also be available.

Also, Thurs-Saturday at 1PM in the Gentle Giant x Juxtapoz booth, Jux founder Robert Williiams will be signing his exclusive Comic-Con bust release.

On Friday, July 19, David Choe will be making an appearance at the Juxtapoz booth.

And on Saturday, July 20 at 4PM at the San Diego Marriott Marquis and Marina, there will be a special screening of Robert Williams' Mr. Bitchin' documentary.

Stay tuned to Juxtapoz.com for daily updates, check our Instagram feed for some random goodness, and maybe come find us.