Juxtapoz
Jose Cuervo Tradicional Mural Project 2012
September 24, 2012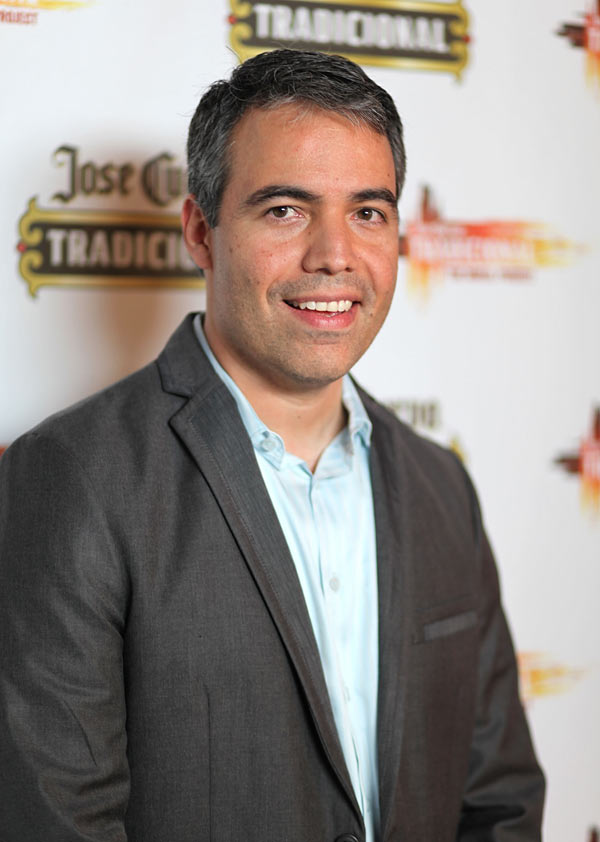 Jesus "Cimi" Alvarado, an artist representing Southern California was named as one of 10 finalists in the national Jose Cuervo Tradicional Mural Project 2012 and will compete for a $15,000 grant. The announcement was made last week at a ceremony in Los Angeles, which Juxtapoz attended; the 10 artists from across the United States are now commissioned to create original mural paintings inspired by their passion for Latin culture and the Jose Cuervo Tradicional bottle. The 10 finalists were selected based on submitted art portfolios and a personal essay.
The artists are participating in the Jose Cuervo Tradicional Mural Project, a program that challenges artists of legal drinking age to paint a mural inspired by the influence of the Latino heritage shaping the new face of America. Mural painting is art form that, like Jose Cuervo Tradicional, is a truly authentic part of Mexico's history and culture. Finalist, Jesus Cimi" Alvarado, will produce an original mural between now and October, with the unveiling taking place in Chicago on Nov. 8.
"It's clear that we have inspired quite a passionate response from talented artists across the country in our Jose Cuervo Tradicional Mural Project," said Roy Danis, Managing Director, Jose Cuervo International. "We are eager to see the murals from our ten finalists and how they will interpret the new face of America, inspire their communities and celebrate Latin heritage, much like Jose Cuervo has long celebrated Mexican culture."
A Jose Cuervo Tradicional Mural Project 2012 winner will be selected by public vote in late October. Completed murals will be photographed and posted on the project's Facebook page, www.facebook.com/losamigosdejose, where consumers 21 years and older can vote for the mural they find most inspiring. The mural and artist with the most votes will receive a $15,000 grant, and a nonprofit arts organization in the state that the winner is representing will receive a matching $15,000 grant from Jose Cuervo. All 10 artists' murals will be installed for public viewing in a prominent art venue after the project finishes.
The National Association of Latino Arts and Cultures (NALAC) is serving as a consultant for the Jose Cuervo Tradicional Mural Project 2012 to increase visibility for the contest within the arts community. As part of this arts consultancy, NALAC will work with Jose Cuervo Tradicional across each phase of the program to engage artists, Latino communities and nonprofit organizations.
Jose Cuervo Tradicional reminds you to enjoy responsibly by drinking in moderation and designating a driver or taking public transportation.

About Jose Cuervo
Jose Cuervo is the largest producer of tequila throughout Mexico and around the world. The Jose Cuervo portfolio of tequilas includes Jose Cuervo Especial Gold, the number one tequila worldwide, Jose Cuervo Especial Silver, Jose Cuervo Black Medallion, Jose Cuervo Tradicional 100% Agave Reposado and Silver, Jose Cuervo Platino, Jose Cuervo Reserva de la Familia, Jose Cuervo Golden Margaritas, Authentic Jose Cuervo Margaritas and Jose Cuervo Margarita Mix. For more information, visit www.josecuervo.com.
About DIAGEO
Jose Cuervo Tequilas are imported and marketed in the United States by Diageo North America, a subsidiary of Diageo plc. Diageo (Dee-AH-Gee-O) is the world's leading premium drinks business with an outstanding collection of beverage alcohol brands across spirits, wines and beer categories. These brands include Johnnie Walker, Guinness, Smirnoff, J&B, Baileys, Cuervo, Tanqueray, Captain Morgan, Crown Royal, Beaulieu Vineyard and Sterling Vineyards wines. Diageo is a global company, trading in more than 180 countries around the world. The company is listed on both the New York Stock Exchange (DEO) and the London Stock Exchange (DGE). For more information about Diageo, its people, brands and performance, visit us at http://www.diageo.com. For our global resource that promotes responsible drinking through the sharing of best practice tools, information and initiatives, visit DRINKiQ.com.
When enjoying this new product, and all its products, Diageo reminds its adult consumers to drink responsibly. As the world's largest spirits, wine and beer company, Diageo is committed to social responsibility and the responsible marketing of its brands. The Diageo Marketing Code is one of the most stringent in the industry. Diageo is a founding member and major supporter of The Century Council, a not-for-profit organization whose programs are designed to combat drunk driving and underage drinking.
Celebrating life, every day, everywhere, responsibly.