Juxtapoz
Jay Ryan & Diana Sudyka "They Didn't Believe Me..." @ Cotton Candy Machine, Brooklyn
Nov 08, 2013 - Dec 08, 2013Cotton Candy Machine, Brooklyn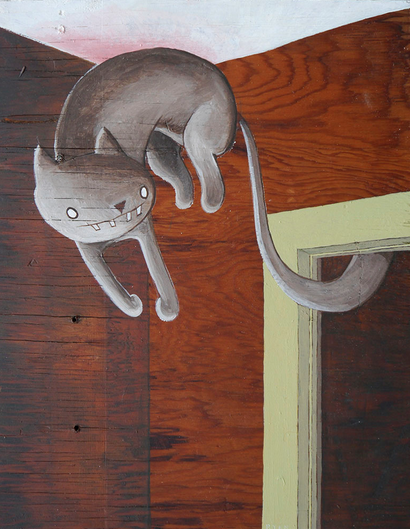 Opening tonight, November 8, at Cotton Candy Machine in Brooklyn, Jay Ryan and Diana Sudyka "They Didn't Believe Me, But I Knew It Was There."

Jay Ryan (above) learned about screenprinting from Steve Walters at Screwball Press in late 1995, where they worked together until 1999, at which point Jay started The Bird Machine print shop in the basement of his apartment building. Jay's initial clients were his friends' bands, his own band, and the clubs where they played. By stumbling into the right place at the right time, he fell in with a new movement of screenprinted poster makers across the country and around the world.
Diana Sudyka (in the gallery above, pronounced: soo-dee-kah, and it's Polish in case you were wondering) is an illustrator, and printmaker from Chicago, IL who creates work for book and album covers, screenprinted gigposters, and original watercolors. Diana's images draw inspiration from the natural elements on Earth while imbuing the animals with a supernaural spirit.
Please join Cotton Candy Machine for an event filled with original watercolor paintings, inkings, poster art, and beautiful merch.