Juxtapoz
Jay Hardman "Unsustainable" @ Space 1026, Philadelphia
January 06, 2012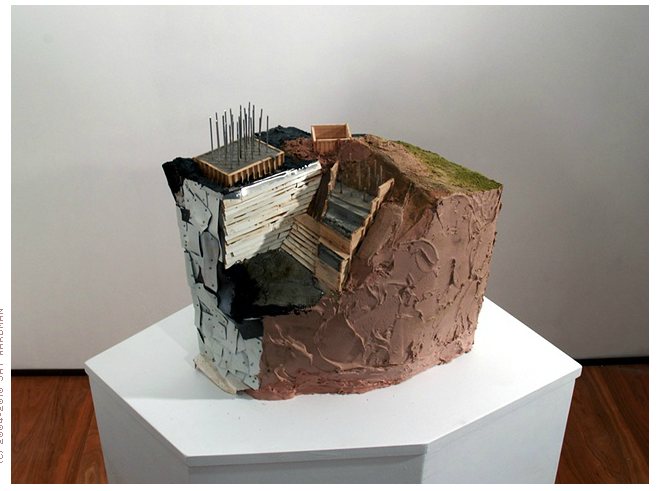 This one should be good.
Jay Hardman
creates cake sculptures (the help of wood and foam) to depict the "methodical dividing and carving up of (urban) neighborhoods; entire blocks at a time or house by house, mirrored the way a cake would be consumed." His first solo show,
Unsustainable
, opens tonight, January 6, 2012,
at Space 1026
in Philadelphia.
Here is the press release from Space 1026:
Space 1026
is pleased to announce
Unsustainable
, the first solo exhibition by Philadelphia based artist
Jay Hardman
. Drawing from his experience within the construction industry, Hardman creates small scale sculptures and installations that examine contemporary building practices and their effect on communities. Recognized primarily for his cake sculptures which focus on landscape this new body of work directs attention towards the construction site. Produced with common building materials and utilizing a miniature-hobbyist's aesthetic these works exhibit both an architectural formalism and quaint domesticity that merges sculpture and model-making. Please join us for an opening reception with the artist on First Friday, January 6th, 2012 at Space 1026.
Unsustainable
Jay Hardman
Opening Friday, January 6th, 2012, 7 – 10 pm
January 6th through January 28th
Space 1026
1026 Arch St. 2nd Floor
Philadelphia, Pennsylvania