Issue Preview: May 2015 with Chris Ware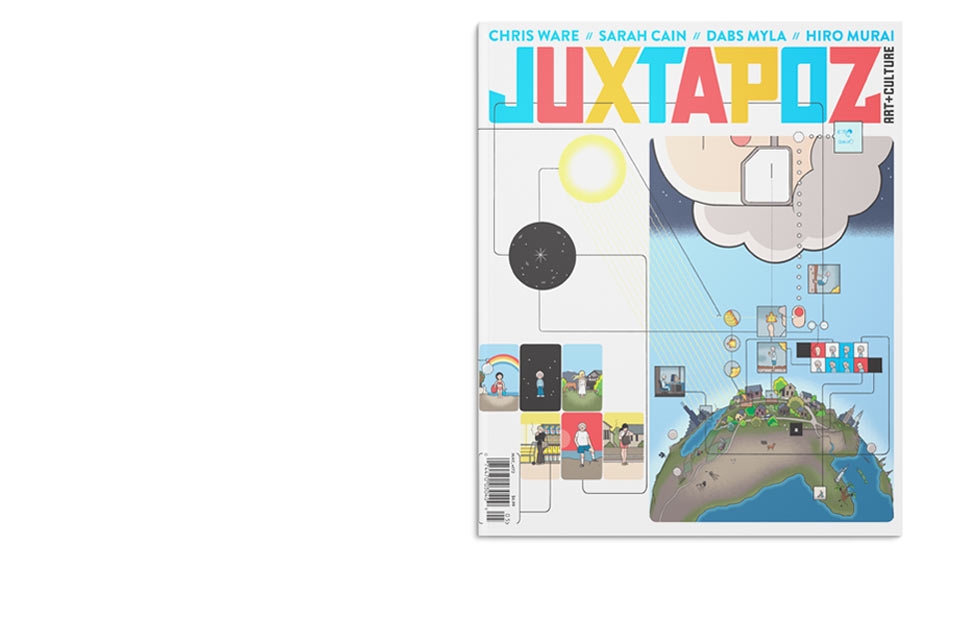 The May 2015 cover story feels like a long time coming. A half-decade even, but it was worth it. Chris Ware is not only a cult-followed comic book artist who has transformed the genre with some of the most intricate, progressive storytelling styles we have ever seen. It started with the Acme Novelty Library series, to the graphic novels Jimmy Corrigan, the Smartest Kid on Earth and recently grew to the incredible Building Stories graphic novel. This is what we want to document this month; a true American storyteller.
For the May 2015 cover, Chris Ware has customized a special image from his The Last Saturday comic from his series with The Guardian.
Subscribe to Juxtapoz and we'll mail you this issue right away.
Also featured in May 2015
—Sarah Cain previews 3 major exhibitions, including a solo show at Honor Fraser in Los Angeles
—Richard Bravery takes classic literature and gives it a street art spin
—Music video director Hiro Murai talks about his influences
—Trevor Wheatley takes your social media to the woods
—Dabs Myla talk MTV Movie Awards and perfecting their craft with Greg "Craola" Simkins
—Bryan Schutmaat shoots the American West
—Fluevog holds down the footwear scene
—Kevin Earl Taylor talks Charleston with Shepard Fairey and Jason Filipow
—Soren Solkaer tours the world with his Surface project...
....and we get a insider's city guide to Detroit with the Library Street Collective team