Juxtapoz
Isaac Arvold "These Hands are Monsters" @ Gallery Poulsen, Copenhagen
Aug 15, 2014 - Sep 20, 2014Gallery Poulsen, Copenhagen, Denmark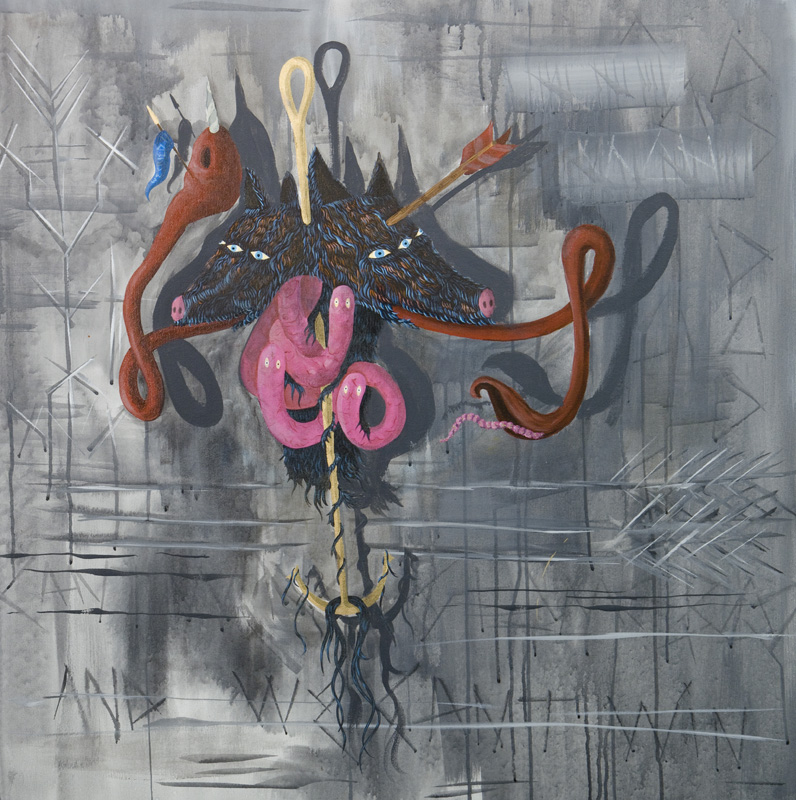 Growing up in the north woods of Minnesota outside of a township of 33 people, Isaac Arvold was surrounded by an environment that was conducive to creativity and free will. The youngest of four children, he ran around the woods inventing games and fighting the invisible monsters he and his siblings created out of their imaginations.

These Hands are Monsters showing August 15th, 2014 at Gallery Poulsen, Copenhagen, DK . These Hands are monsters is way we look at ourselves and the world around us. For this show Arvold looks at the internal battle of good, evil, wants, needs, and the feeling of being alone in this world. While trying to connect and how can we can connect through the positive and negative learning experiences we go through and finding the common thread which binds us all.
"From the moment we are born we discover our extremities. We learn how to crawl, explore and create. Through this tactile experience, we learn to feel both emotionally and physically. Our hands, our vehicle of the mind, allow us to show love and hate within one swift act, sometimes before we even know it. Almost as if they have a mind of their own. Like a magical creature connected to the stubs of our heart. We live by our choices and are only left making more choices while our hands endure every season until we find our resting place. We wander through this world wondering if we will ever leave a mark or have our journey be turned into a tale or myth. Our hands, these hands, are monsters"
Isaac Arvold "These Hands are Monsters"
Gallery Poulsen, Copenhagen
August 15th - September 20th, 2014