Juxtapoz
Introducing: Adonit's Jot Touch with Pixelpoint™
June 18, 2014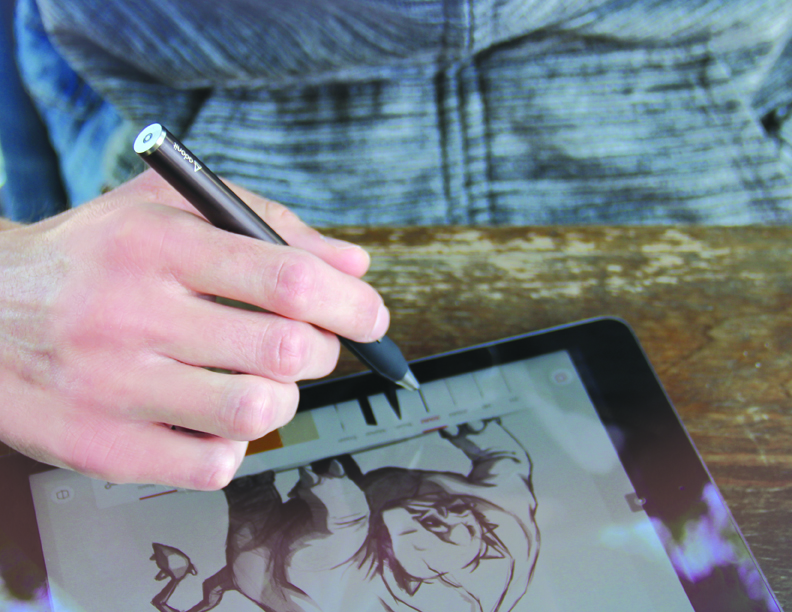 We spend a lot of time in the Juxtapoz offices speaking with artists about the newest and best art materials, whether it be spray paint, acrylics, brushes, tablets, etc. There is a ton of great innovation happening, but one of our favorite companies at the moment, who blends both technology, new media platforms, and the desires of an old-school pen and ink artist is Adonit with their fantastic line of pressure sensitive stylus tools for digital artists.. Today, Adonit just released the Jot Touch with Pixelpoint™, with a new design look and special partnership and integration with Adobe's Creative Cloud.
Here is the lowdown from Adonit:
The new stylus features an updated design including a fine point tip made possible by Adonit's patented Pixelpoint™ technology, as well as shortcut buttons and pressure sensitivity. And thanks to Adonit's recent partnership with Adobe, it's also the first third-party stylus that's Creative Cloud connected.
Digital artists familiar with Adonit's Jot styluses will recognize plenty of features in the Jot Touch's latest iteration, but third-party integration with Adobe's Creative Cloud is a first in the stylus industry. Users will be able to access their files saved on their Creative Cloud, copy and paste between devices and take advantage of Adobe's color palette utility, Kuler.
But it's the fine point tip that truly sets this stylus apart from others. Using Pixelpoint™ technology, Adonit was able to create an incredibly precise, uncommonly small fine point tip. When paired with a Jot-Ready App on any Bluetooth 4 iOS device, the Jot Touch with Pixelpoint™ offers pressure sensitivity and shortcut buttons that put key features within easy reach. "The Jot Touch with Pixelpoint™ is the next evolution of the earlier Jot Touch," says Kris Perpich, Adonit's Chief Experience Officer, "By bringing Creative Cloud and Pixelpoint™ together, we're making giant leaps toward unifying mobile, desktop and cloud-based workspaces into a new digital studio."
The Jot Touch with Pixelpoint™ can be purchased at Adonit.net.