Juxtapoz
Interview: Freddie Fraser Forsyth of Topsafe London
June 17, 2013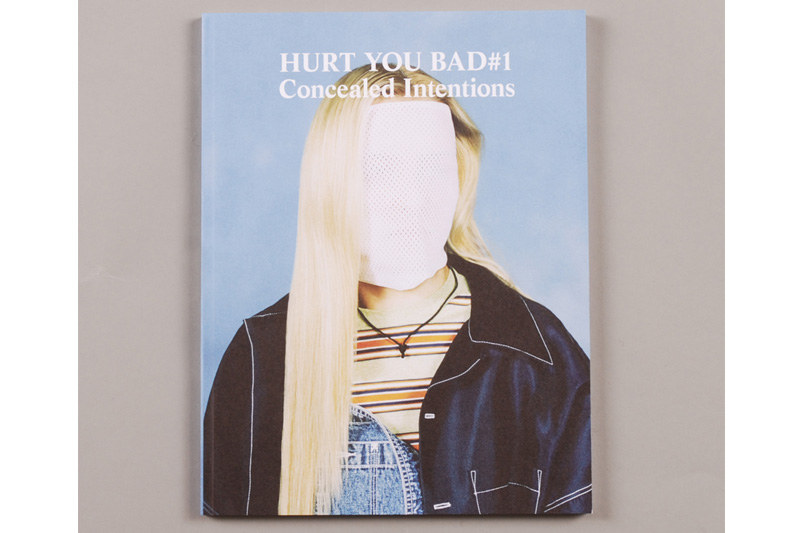 As the publication between design agency Topsafe London and superblog 'HurtYouBad', Concealed Intentions brings us its debut issue with the intention of becoming the first magazine to focus on street culture without the obvious presence of graffiti. With feature content highlighting international icons, Horfe, Roid, Stephen Schuster, Gary Warnett, Sean Vegezzi, Smart Crew and sprinkles of nudity, explosions and a few surprises, their collaboration into the world of print is coming out swinging. We speak with director and founder, Freddie Fraser Forsyth, about the new publication.
Hey Fred, firstly, would you introduce yourself and give us a little insight of your background personally, professionally and with boutique creative agency, Topsafe London?
I'm born and bred in South London. Topsafe was formed in late 2009 off the back of a book I did called Crack & Shine, the first book on graffiti in London. Since then it has evolved in to a small creative agency based in East London, doing a variety of things including film production for brands, art curation and representation and publishing.
Tell me a little bit about your history with the founding of Topsafe, and life before that point. As Director & Founder of Topsafe, what was your initial intention behind created a printed magazine?
The original idea with Topsafe was to create a platform for artists we liked and the projects we work on. Life before that was a mix of business ventures & travelling. I've always tried to keep those two things in my life ever since.


Was the vision between creating publication between Topsafe and HurtYouBad a mutual decision as everything fell into place, or did either party hold their own?
I was always a huge fan of the blog- and after I met the guys behind we became good friends. There's a mutual interest in a certain type of graffiti, but we all have different careers and other influences in our life- so that is reflected in the magazine.
How did your relationship with 'HurtYouBad' come about?
I lied my way to getting in to a university course in graphic design by saying I made Hurt You Bad. 5 years later, I met 2 and told him the story and we became friends.
So as both you and HYB have some-sort of history in graffiti and its documentation, would you consider 'Concealed Intentions' as an initial step away from that correlation or rather a different approach to it?
We document graffiti through the blog and the Crack & Shine project, so neither party felt the need to document graffiti in another format.


It's my understanding that its an attempt to be a graffiti magazine without the presence of graffiti? Can you elaborate on that a bit?
All of the ideas we had for articles just didn't involve your stereotypical graffiti magazine scenario of selection of recent pieces, Q&A's and a portrait. I love graffiti magazines more than most people, but the immediacy of the internet makes it a better forum for showcasing pieces. We wanted to take subjects that might be of interest to graffiti writers and look at them in a bit more depth.
And is 'Concealed Intentions' available exclusively through Topsafe or can readers find it in other outlets?
It's available to buy exclusively www.TopsafeLondon.com.
Do you envision this will be the first of many future publication? Is there anything in the works for a second issue?
I hope there's a few more issues in us yet. I think the concept of graffiti without graffiti is a good starting ground to move in to other areas. I think it's a good time for independent publishing as well. The working issue of the second issue is "Hostile Takeover" and we've got some good stuff for it. The magazine is a work in progress so we want each issue to be better than the last. With each issue the pool of contributors increases and as long as that's the case I'm excited about where it could go.

www.TopsafeLondon.com