Installation
We Are The Cosmos: Thomas Campbell's Criss-Crosses Mediums, Genres For Epic New Show @ Chandran Gallery
Oct 14, 2017 - Nov 18, 2017Chandran Gallery, San Francisco
UPDATE: Because of the ongoing air quality issues in the Bay Area due to the Napa, Solano, Sonoma and surrounding counties' fires, the opening reception has been delayed to October 19th, Thursday, from 7-9pm. Thomas Campbell, long an artist with an array of creative output, combines multiple styles, genres, mediums into a large group of paintings, ceramics, sculptures and collage pieces for his newest solo show at Chandran Gallery in San Francisco. The exhibition, titled We Are the Cosmos, runs October 19—November 18, 2017, with an opening reception, Thursday, October 19th, 7—9pm. Thomas is also taking part in our "Surf Craft" benefit/auction, where he hand-painted a surfboard that we will auction off for charity to bring clean drink water to Puerto Rico and US Virgin Islands.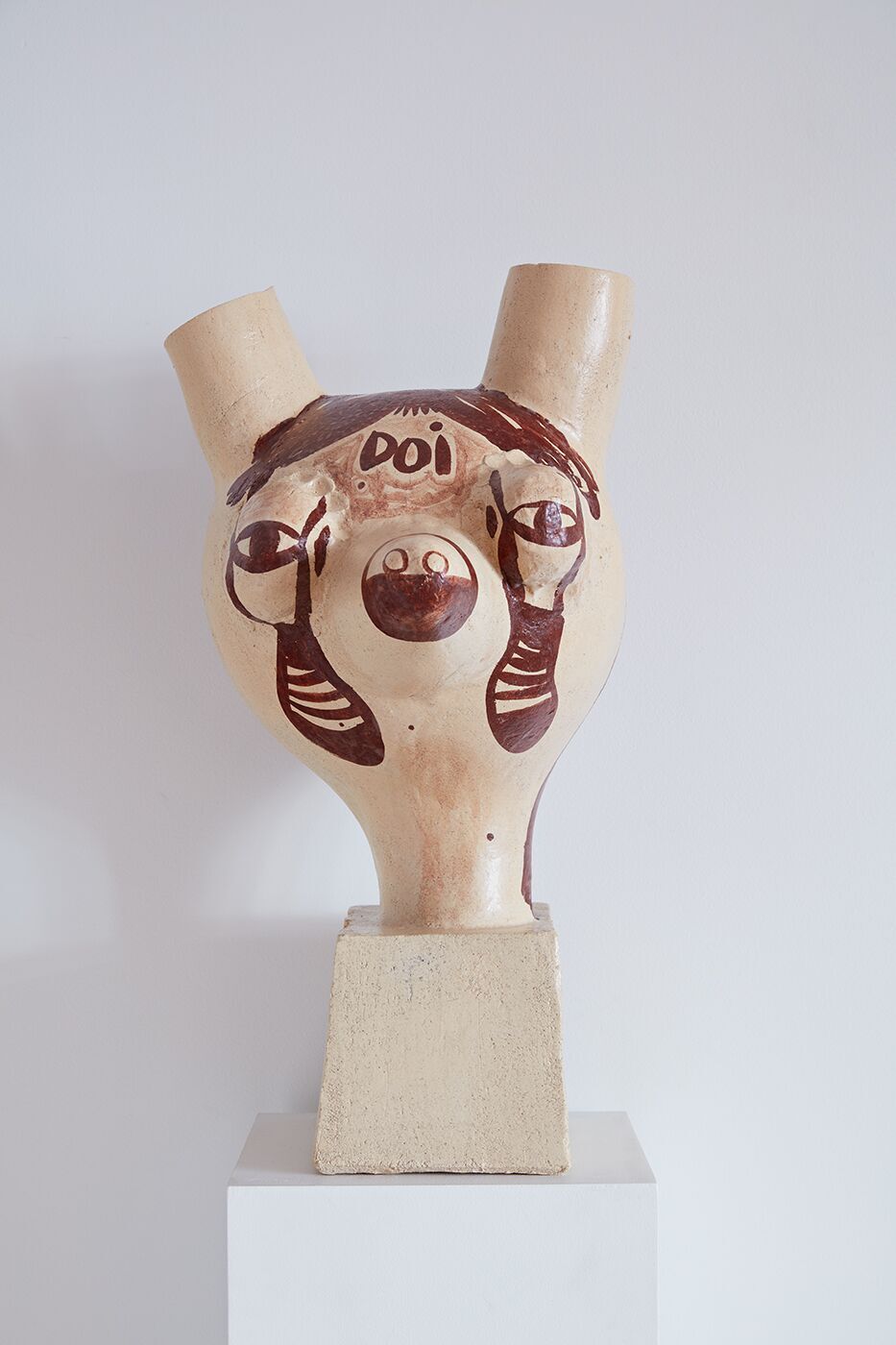 "The energy of this show feels like I am transmitting something ancient or universal," Thomas Campbell says. "I'm not a manifesto artist, but I want you to come see the show, to feel it, and take what you want from it. I'm doing what I do." The show itself will see Campbell both branching out into new territories, and further exploring mediums he has touched on in the past, including new paintings, ceramics, bronze works, sewn pieces, drawings and large scale site-specific paintings by Northern California-based artist.
Campbell's newest body of work finds the artist in a contemplative, universal mindset. We Are the Cosmos is about a feeling, a channeling of collective energy that Campbell has noted is "not exactly about him, but about being a good steward of energy that is more micro than macro." Inspired by the idea of humanities microscopic position in the a vast, infinite universe around us created a perfect backdrop for Campbell to make work that played with scale, nuance and different perspectives than he has in past shows.
We Are the Cosmos sees Campbell creating work in multiple genres and mediums, yet with what the artist calls a dialogue and conversation amongst each other. Paintings on canvas and panels exist with paintings on formed, wood cut objects. His signature sewn, quilted pieces, which have become almost a ritualistic experience for the artist, will be displayed in a variety of sizes. Along with nearly 35 ceramic pieces, all of various sizes from 3-feet to smaller plates, there will be 3 new bronze sculptures throughout the gallery. The gallery's window display will feature a 6-foot sculpture of recycled wood materials reimagined and reformed into an abstracted work with bronze platform. The bottom floor space will be highlighted by 3-large format wall paintings. Expanding on the Campbell's explorations of nuance and new perspectives, these large scale works will feature familiar elements as seen in the smaller works done in his past, but by enlarging the normally minute details gives a fresh energy of the process from which he practices.
We Are the Cosmos, runs October 19—November 18, 2017, with an opening reception October 19, 7—9pm.