Installation
Urs Fischer Takes over the Legion of Honor
Apr 22, 2017 - Jul 02, 2017Legion of Honor, San Francisco
This morning Urs Fischer faced the press audience and explained how he imagines the Legion of Honor to be a giant space ship that landed on a hill in San Francisco about a century ago and his work was the first glitch in the ship's systems. His new exhibition, Urs Fischer: The Public & the Private is the first under a new contemporary art initiative which presents the work of living artists in dialogue with the histories, buildings, and collections of the de Young and Legion of Honor.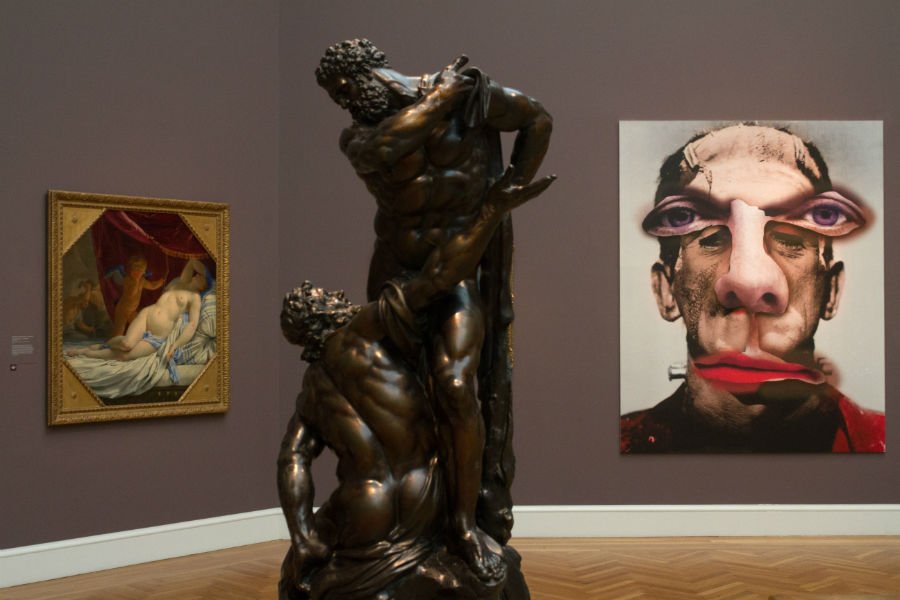 On the occasion of the 100th anniversary of Rodin's death, Fisher was invited to bring a contemporary perspective to our understanding and appreciation of the Museum's permanent collection, specifically the acclaimed collection of Rodin sculptures. More than 30 works by Fischer have been installed throughout the inner galleries of the museum as well as the Court of Honor fronting the entrance. His sculptures and paintings feed off the tension between the material and digital, object and image. Drawing on traditions of Western art history and popular culture, he transforms the process of creating and consuming artworks.
Go check out the effects of Fisher's glitch before systems return to normal on July 2, 2017.