Installation
Paula Morales' Holistic Take on Futurology
Jul 28, 2017 - Aug 20, 2017R/SF Projects, San Francisco
R/SF projects is currently showing Currents, a solo exhibition of new media and installation by Guatemala-born, San Francisco-based artist Paula Morales. If you're in the SF Bay Area, check out this show on Friday or Saturday nights from 8PM-10:30 PM, at 1050 Larkin Street, San Francisco.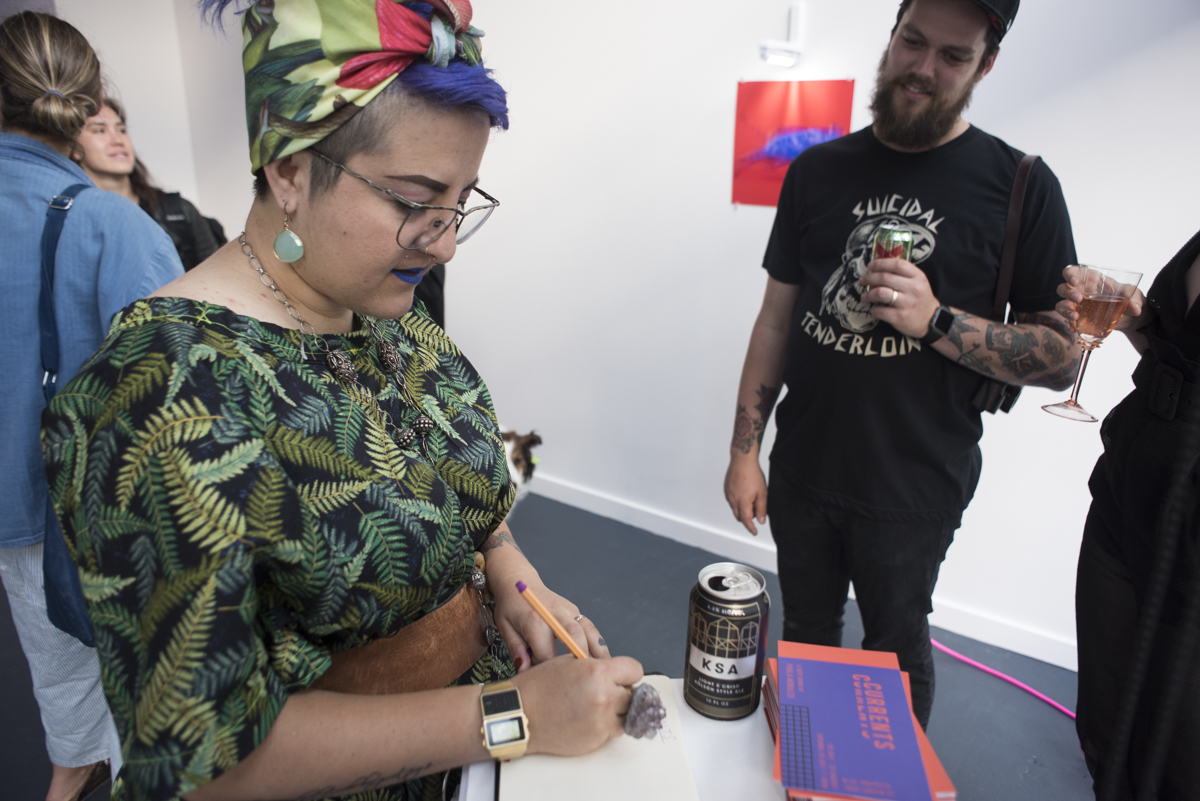 As its moniker suggests, Currents investigates the nexus of nature and technology, on both the macro- and micro- levels. Morales links the flow of electricity to wind and water patterns, the atomic building block to that of the pixel, and animal migration to expatriation, examining myriad social phenomena through digital inquiry. While industrial innovation and the natural environment are often pitted against each other as the synthetic versus the organic, Morales fuses biology and technology to spur transdisciplinary dialogue, as well as a holistic take on futurology. Where artmaking has habitually depicted man's perpetual pursuit to triumph over nature, Morales parallels both forces as commensurate, mobilizing new media as the platform for analysis and exchange.
Throughout the exhibition Morales knowingly toys with speed, from the immediacy we expect in a narrative arc to our limited comprehension of time. Drawn-out and unhurried, each work blurs the line between vignette and video, producing painterly landscapes that bespeak the notion of 'slow time'. While Morales' overly saturated color palette has characteristically alluded to Guatemalan markets and garb, within Currents, each color begins to speak to larger concepts of light, vibration, and human perception. As Morales anthropologically mines migration as fodder for visual exploration, she instigates new dialogues around our relationship to the planet. Her practice parallels techniques of error aesthetic, glitch, and synthesis to phenomena of the natural world, where global warming and geoengineering may be interpreted through data degradation and mutation, rooted in human intervention.