Installation
Marcel Dzama is "Drawing on a Revolution" In a Stunning New Show in Madrid
Sep 28, 2017 - Jan 07, 2018La Casa Encendid, Madrid
La Casa Encendida in Madrid, Spain plays hosts to a major exhibition of Marcel Dzama's works, encompassing 3 large rooms that will feature the artist's drawings, sculpture, paintings, film and installations.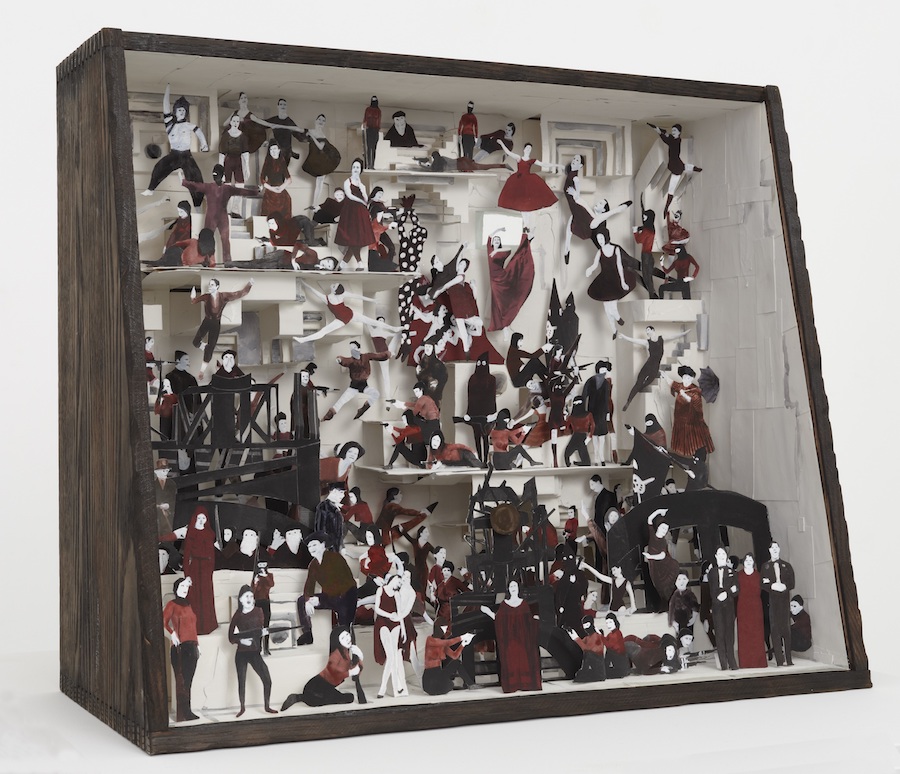 "There is that instant gratification from doing a drawing. It's so immediate," Marcel Dzama told Juxtapoz in his February 2017 cover story. "There's something nice about actually being timely about it, being of the moment, at least." It's incredible to think how much the world has changed from when our conversation with Dzama took place, days after Trump's election and the unsettled weeks that followed. The Canadian-born, NYC-based Dzama has been artistically active in voicing his opinion in these tumultuous times, and this immediacy of being a "drawer" will be on display in his new museum show, Drawing on a Revolution, on view at La Casa Encendida in Madrid through the beginning of 2018. Revolution is broken up into 3 distinct strengths of Dzama's career output: drawing, sculpture and film. From the ballet to Duchamp, Sonic Youth to Raymond Pettibon, this show will be a comprehensive look at an artist with a wide spectrum and historically important body of work. —Evan Pricco

Read our interview with Marcel Dzama here.