Installation
ICYMI: Ai Weiwei's Stunning Work on the Refugee Crisis in "Refutation" in Hong Kong
May 01, 2018
Opened during Art Basel Hong Kong at Tang Contemporary Art gallery from Bangkok, we are taking a look today (finally!) at the just closed Ai Weiwei solo show, Refutation. Curated by Cui Cancan, the exhibition was artist's third collaboration with Tang Contemporary and his second solo show presented in Hong Kong.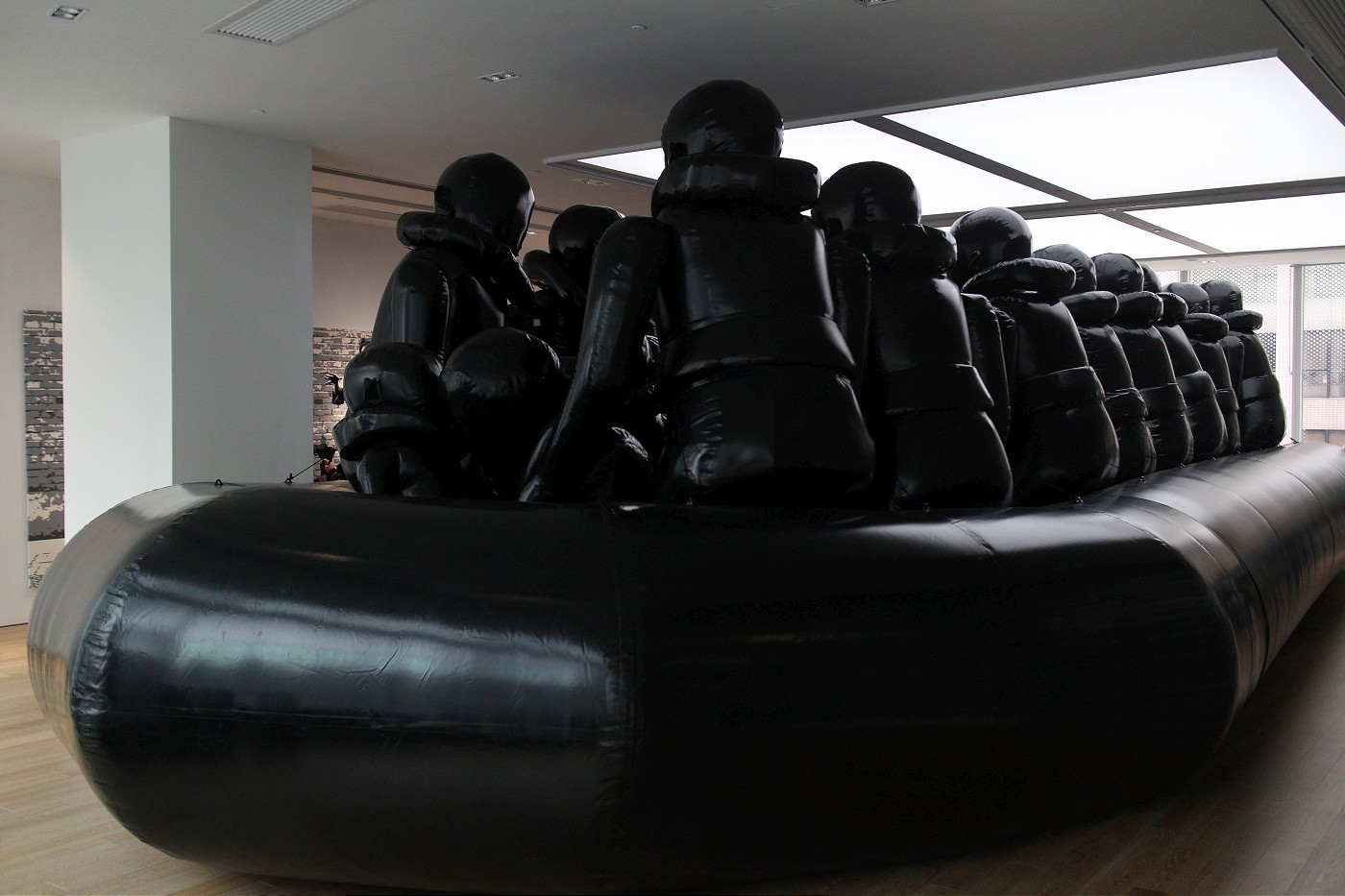 Installed in prestigious H Queen's building, designed to be at the center of the city's art and culture scene, the show was continuing Weiwei's work inspired by and focused on the largest refugee crisis in human history. The large sculptural installation, Law of the Journey, dominated the gallery space, made from a black inflatable boat, 16.4 meters long x 3.5 meters wide, carrying 61 human figures. Created of the same material as boats that carry people across the Mediterranean, hopefully into new life, the massive sculpture is a painful reminder of the surreal voyages that refugees are undertaking in order to save their bare lives.




Right next to it was Stacked Porcelain Vases as a Pillar, a columnar ceramic installation comprised of six stacked blue and white Yuan-style vases painted with refugees' stories. Using the aesthetic of recognizable antique that stands for history and tradition, the artist is portraying a different, more recent and more real history, accenting the importance of the events that are happening during our lifetime. Depicting war, ruins, fights, ocean crossings, refugee camps, and conflict with police, the narrative of the piece matches the Odyssey inspired wallpapers pasted on the walls of the gallery.
Since first visiting Lesbos in Greece shortly after getting his passport back from Chinese government in 2015, Weiwei kept producing work that is aiming to raise awareness about the scale of the crisis we're experiencing. As a refugee himself, he developed a sincere and close emotional relationship with the over 65 million refugees in the world, which is evident in most of his recent works, actions and interventions. —Sasha Bogojev