Juxtapoz
In the Magazine: The Sucklord
July 16, 2014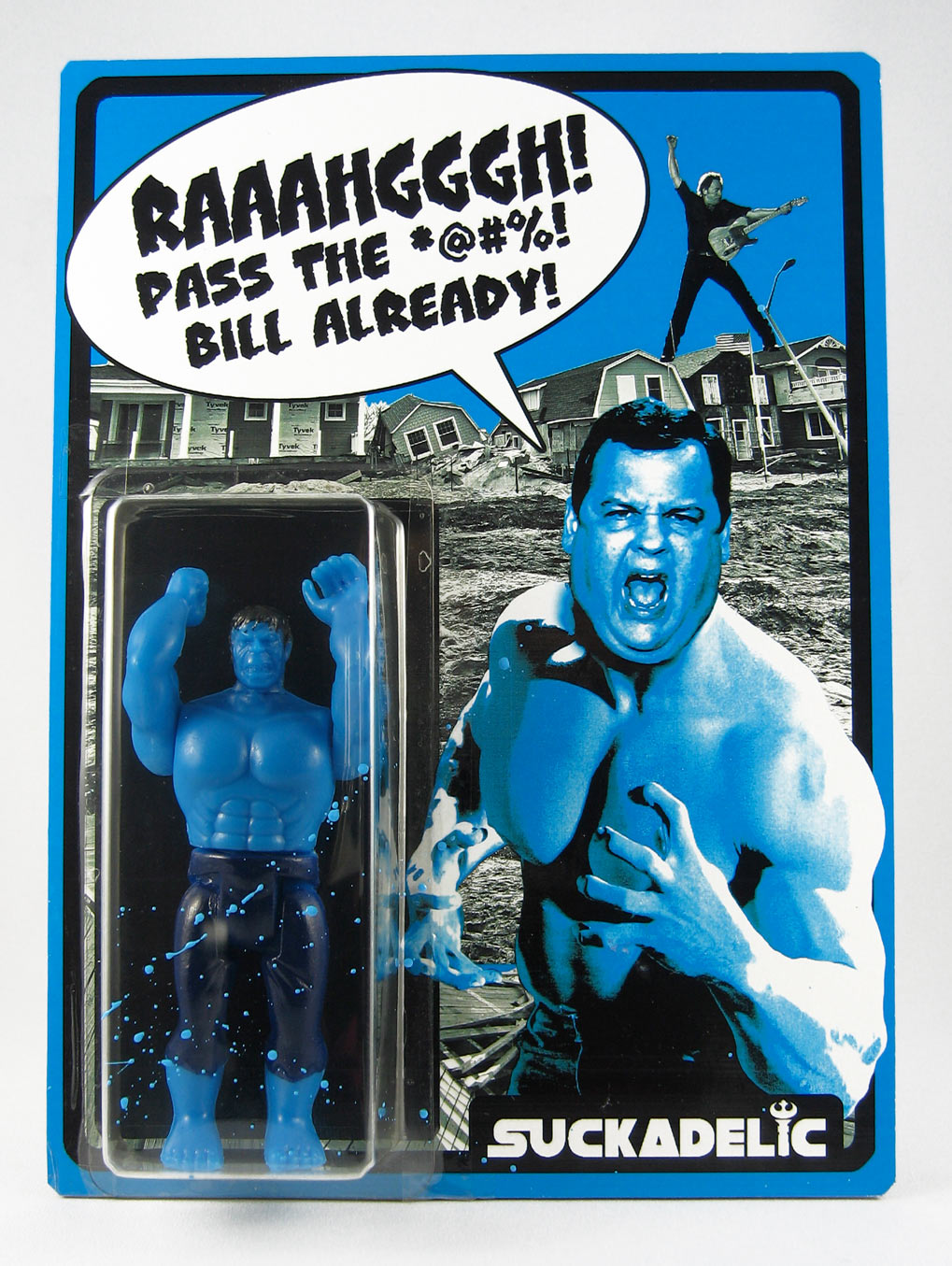 Read the full interview with The Sucklord in our current issue, August 2014, on sale now.
Or recieve a free copy of the August issue when you subscribe today.
----
Morgan Phillips and his alter ego, The Sucklord, have created a singular sweet spot between fine art and lowbrow. His tools are not traditional paintbrush on canvas but rather a reclaiming of the commercial toy industry, specifically targeting the ubiquitous packaged action figure. The Sucklord reigns supreme over a world that is at the same time fantastical and acutely transparent. Toiling over toxic resins, blister packs and poor working conditions, The Sucklord brings us the best of the worst in reimagined popular culture. —Joey Garfield
----
Joey Garfield: So commerce and pressure is a part of the aesthetic?
The Sucklord: Isn't that the case with everybody? Artists have to hustle to sell their work but other artists are probably more inclined to keep that hustling aspect quiet. The only difference is I'm upfront and make it an integral feature. I just think it's fucking funny. I set up my campaign with the struggle. Here is this underdog character who is trying to do this thing that we all really want to do but can't. And he has the means to do it, though he may fail. Somehow he doesn't, and I want to give him my money so he can keep going—that type of thing. There is a story to it. Also people are not necessarily attracted to buying this stuff because it looks good. It's more like because it's wrong. There are unlicensed properties being used, they are not safe, they are toxic, they break, and a shady, nefarious character in a strange location is making them. It's that experience that people want. There is something complicit and illicit about buying them.
Does the word "suck" mean something different to you?
I always seem to laugh at the bleaker side of life, so failures and wack attempts to be legitimate are funny to me. It just naturally fits into the artwork because I knew my stuff wasn't going to come out very good.
So why not say "crappy?"
Suck is a great word. Almost everything I make has it as a prefix. My location is the Suckhole, I'm The Sucklord, there is The Suckathon interview show. I didn't think it through, but looking back it was a great branding idea. Sucking isn't entirely a bad thing. Crap is bad across the board.
Could it also refer to the idea of trying to consume it all?
Sucking is an act of absorbing or taking in, and these are the excretions that are a result.
----
Read the full interview with The Suckord in the August 2014 issue of Juxtapoz Magazine.