Juxtapoz
In the Magazine: Jeremy Fish in Conversation with Todd Francis
June 26, 2014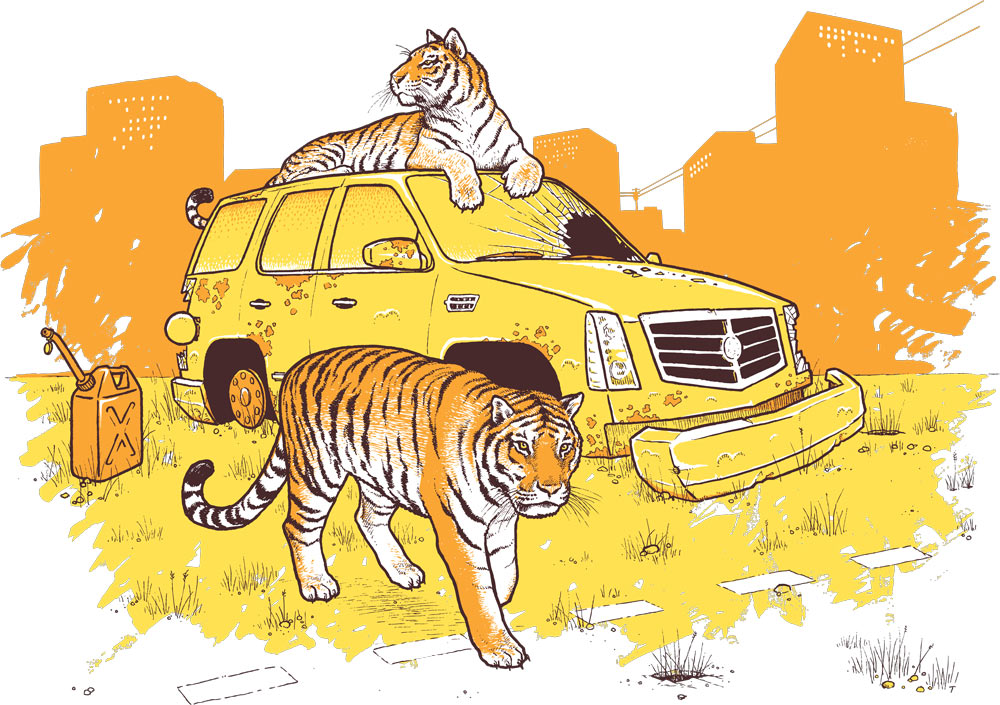 Here is some perspective: I doubt that NASCAR fans respect and adore the artists and designers who decorate those racecars. But look at skateboarding: the guys who design art graphics for skateboards are truly loved by the folks who partake in the culture. If you ask a 30 to 40-year-old skateboard dude to identify their favorite artist, the response is usually Jim Phillips, VC Johnson, Wes Humpston or Pushead. This genre of wooden decoration was pioneered by them and countless others, spawning a unique category of modern art and design known simply as skateboard graphics.
The irony is that this genre of artwork is designed to be destroyed. Even though it is collected, displayed in homes, garages, man caves, galleries and museums, the art is applied on devices that are designed to be ridden around on. The board is used for stunts, tricks and maneuvers, and the graphics tend to be left behind on rails, ledges and curbs as a reminder that someone shredded that spot. I consider these folks to be some of the most talented artists of this century. Not because I decorated a deck or two in my time, but because it's a culture to which I subscribe, a grand tradition to be respected. Todd Francis lands in this category of conception and execution. He has some of the best skateboard graphics of all time with a combination of humor, style and vulgarity that strikes the intended chord that skateboarders look for in their artwork. Ladies, gentleman and art nerds of all kinds, I present artwork and board graphics, applied with the skill and finesse of a true master craftsman: Todd Francis. —Jeremy Fish
----
Read the full interview with Todd Francis and Jeremy Fish in our current issue, July 2014, on newsstands now.
Or recieve a free copy of the July issue when you subscribe today.