Juxtapoz
In the Magazine: Erik Mark Sandberg
July 23, 2014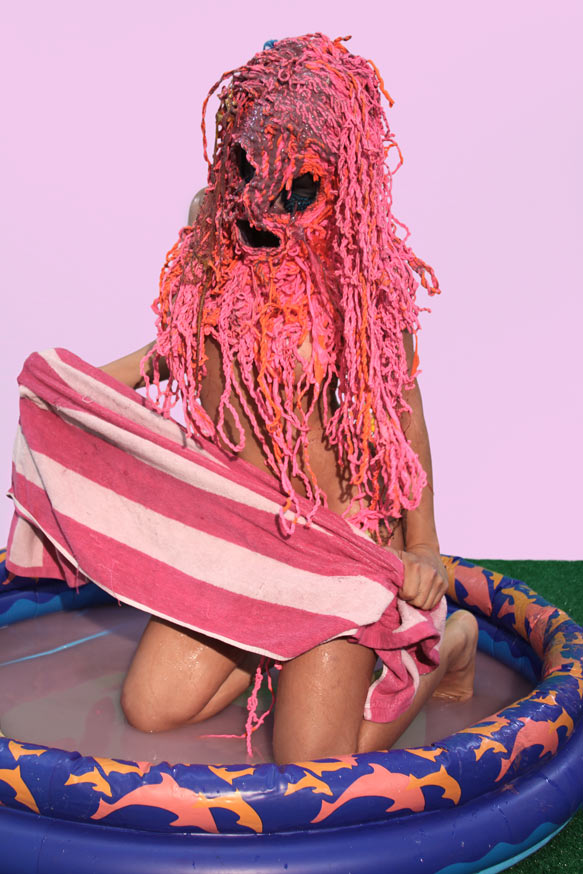 Read the full interview with Erik Mark Sandberg in our current issue, August 2014, on sale now.
Or recieve a free copy of the August issue when you subscribe today.
----
Erik Mark Sandberg's work can instigate obsession. His visual language is built on symbolism and research related to perceptions of time, psychology, physiology, and societal juxtapositions like the epidemic of bling versus blight in mainstream culture. His intentions are steady, but he travels between mediums boundlessly. For this interview, I had planned to focus on some of my favorite paintings ever, his candy-colored portraits from a few years ago, but I quickly realized I had to catch up. Sandberg doesn't dwell. —Kristin Farr
----
Kristin Farr: There's sadness in their eyes.
Erik Mark Sandberg: There is a season of sadness to life that is authentic and out of our control. The figure's psychology sometimes shines through the shitty, medicated, amicable, consumer catalog families and overly hyped simulacra found in populace culture. Their gazes offer a more panoptic view of its cultural projections.
How do you deal with the line between calling out the sexualization of young girls, and reinforcing the glorification of sexiness?
Sexualization of youth is a familiar language in American culture. You can see it in the tone of the advertising in the mall. Not everyone is going to agree about where that line is as a whole, especially in such a culturally diverse country where a big part of its economy is supported by middle class consumerism. This cultural landscape becomes ripe for paradoxical dichotomies such as hearing a YG song like "Toot it and Boot it" on a top 40 station that then breaks to a commercial yelling at us about some extra large family pizza deal that luckily comes with a gallon of coke. Historically, sexuality plays an integral part of a culture and has a complex connection to its ideology.
Tell me about the evolution of your figures.
They have matured through the paintings' evolutions. I think it was just natural after researching and thinking of the concept of time and how the psychological can echo the physiological.
I was drawn to bringing them into a sculptural state to see how one would respond to them in more of an uncanny manifestation. The scale is pretty accurate to a real human head. The idea of immortality is present as well, due to the fact they are cast from solid urethane plastic that will outlive society. It's a self-created fountain of youth or, in this case, industrial plastic.
All the research surrounding states of time naturally brought the work into film. Also, having lived ten minutes from Hollywood Boulevard for the past five years, it felt natural to create films with the theater experience.
----
Read the full interview with Erik Mark Sandberg in the August 2014 issue of Juxtapoz Magazine.