In Session
Sage Sisters: Alicia McCarthy and Ruby Neri at UC Berkeley Art Museum
May 23, 2018 - Aug 26, 2018Berkeley Art Museum, Berkeley, California
For art kids who grew up in the Bay Area and beyond, Ruby Neri and Alicia McCarthy are folk heroes. San Francisco's lauded Mission School era is expansive but characterized by a few golden individuals, including these two dynamic artists. This critical movement born in the late '90s was a magical, incomparable time, and its influence continues to thrive worldwide.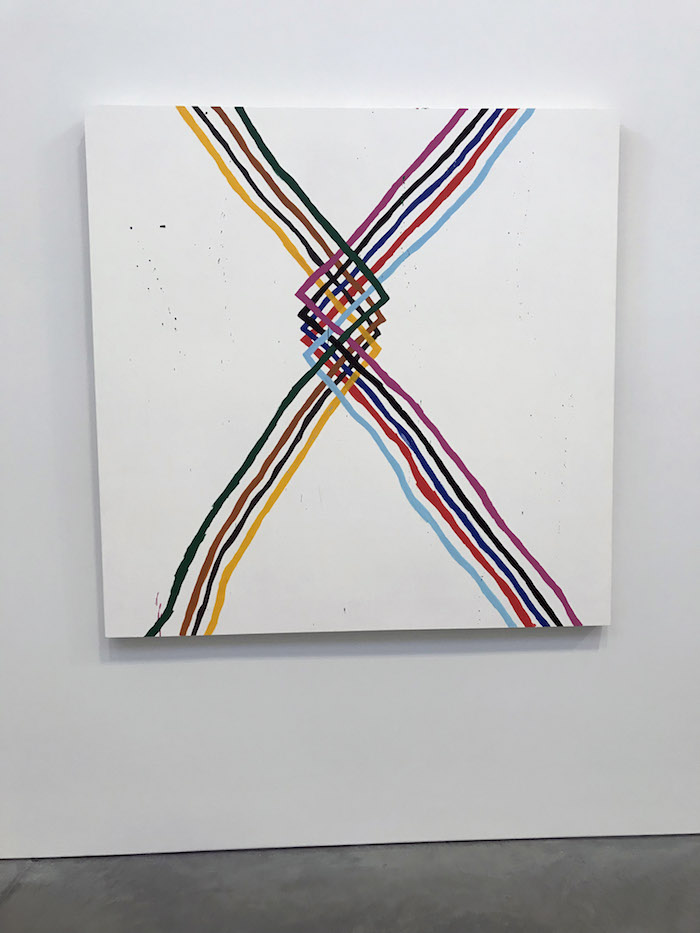 Neri and McCarthy are trailblazers with an enviable friendship; mutual affection can be seen in their artwork and their cute Instagram posts about each other. When you idolize local stars for so long, you feel like you've grown up with them. Their upcoming show at the Berkeley Art Museum (BAM/PFA), Matrix 270, is an inspiration for the Bay Area's art community, and however provincial it may seem, we'll show up, show out, and celebrate this scholarly, museum-level recognition.
Ruby's figurative ceramics and Alicia's abstract paintings share an aesthetically similar approach, inherent in their decades-long visual dialogue, which originated as students at the San Francisco Art Institute. McCarthy has also taught there, known for her ongoing support of young artists and artist-run spaces. Like a lifelong favorite band, both artists represent a legacy and an era of good memories. And they seem to embrace the past and future, recognizing that everything is connected.
For the recent Beyond the Streets exhibition, Neri threw up some of her signature horses painted under the name Reminisce, a surprising and endearing throwback to her roots. I remember scanning the streets for those horses as a kid, desperate for any visual subversion, delighted to know a girl was out there with a spray can at night.
McCarthy and Neri are everlasting oracles of Bay Area art, and with their super-powers combined, their enigmatic kinship will be visible for us all to share. —Kristin Farr
Matrix 270 will be on view at UC Berkeley Art Museum (BAM/PFA) through August 26, 2018