In Session
Alrik Yuill & Wolfgang Bloch "Realigning Horizons" @ Crashlabs, Costa Mesa
March 18, 2015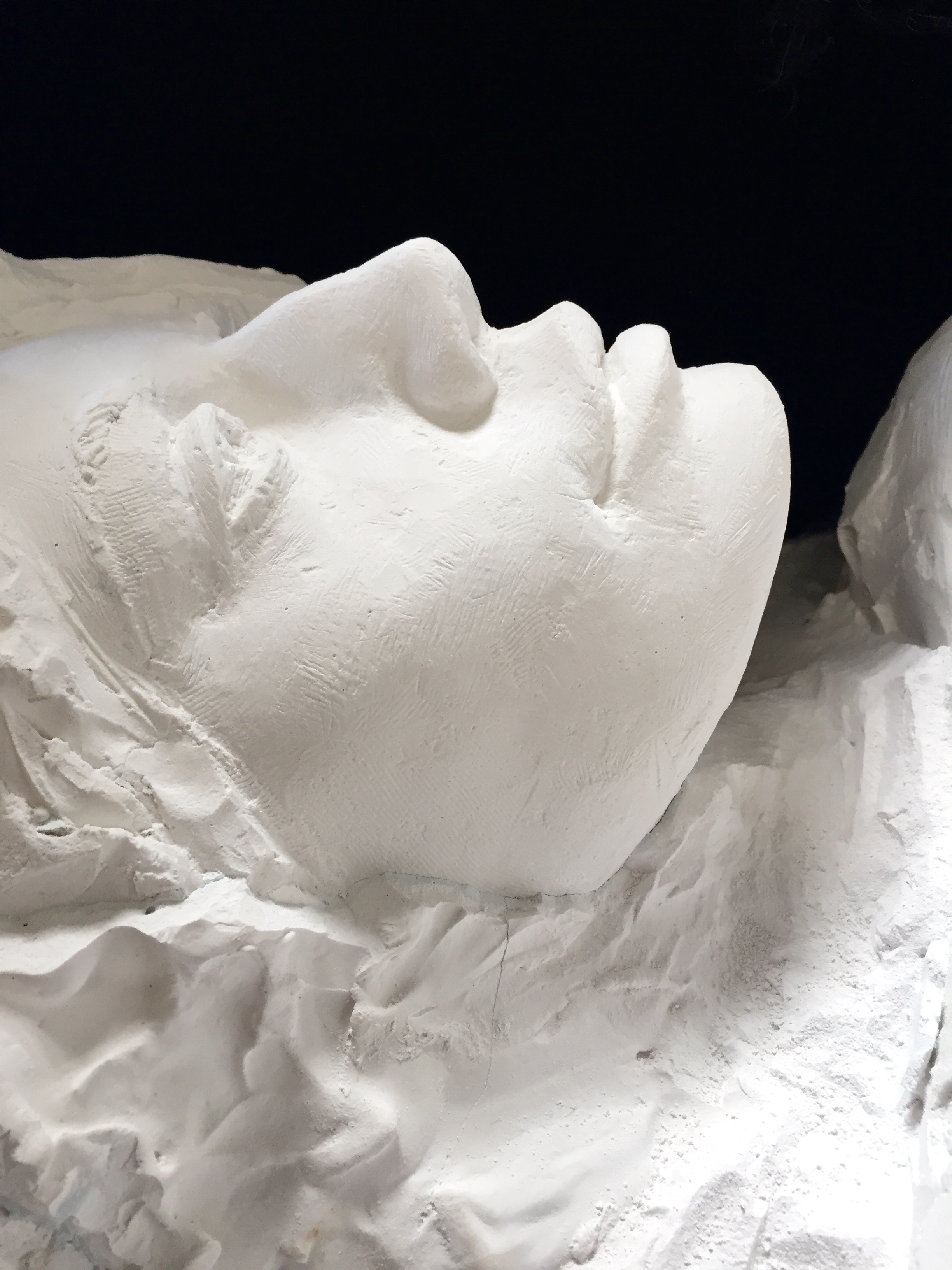 Realigning Horizons is an upcoming exhibition and fundraiser to directly benefit the lives of cancer patients and survivors. It is a watershed convergence of artists, adventurers, musicians, gallerists, activists, philanthropists, restaurateurs and survivors, all aligned by a higher calling: An urgency to express gratitude, to uplift and to inspire positive change via original and often unconventional means.
The March 21st opening reception and We are Ocean fundraiser will feature an exhibition of recent multimedia works from celebrated contemporary California artists, Wolfgang Bloch and Alrik Yuill; a live musical performance by Matt Adams, mastermind of the critically acclaimed band, The Blank Tapes; an inspired recreation of a campfire cross-section of We are Ocean's 'Camp WAO' located inside Crashlab's new 6,500 sq ft. communal space; and complimentary fresh food and beverage by local craft eateries.
Realigning Horizons
Recent Works by Wolfgang Bloch and LCAD Alumnus, Alrik Yuill
To Benefit Cancer Patients and Survivors
Jamie Brooks Fine Art & Crashlabs
2967 Randolph Ave, Costa Mesa, CA 92626
Opening Reception + Fundraiser: March 21, 2015, 6–9PM
Exhibition dates: March 21 – March 29, 2015
----
About Wolfgang Bloch
Wolfgang Bloch was born and raised in Guayaquil, Ecuador, where he first discovered the joy of surfing and, in the process, the secluded Ecuadorian coastline that still serves as a source of his inspiration. Bloch now works from his Southern California studio creating timeless works that are exhibited in galleries and museums across the globe. Bloch's work has been published internationally in magazines and books, including in his own monograph, Wolfgang Bloch: The Colors of Coincidence, designed by David Carson and published by Chronicle Books (2008). His works are in the private collections of some of the world's top designers, musicians, celebrities and athletes.
About Alrik Yuill
Alrik Yuill was classically trained in the traditions of figurative realism at Laguna College of Art and Design (LCAD). Yuill has been profiled in print and video by renowned international art, surf, lifestyle and culture magazines, blogs, and news agencies like Juxtapoz, Slide Magazine, Blue, and Los Angeles Times. Since the inaugural VANS US Open of Surfing in 2013, Yuill has been commissioned by VANS to sculpt fine art trophies for the event's champions. Yuill lives and works in Costa Mesa, CA, where he continues to apply traditional techniques of representationalism to his creative process while undertaking universal themes of beauty and human experience, even as he ventures into more abstract realms.
About We are Ocean
'We Are Ocean' is a public benefit, non-profit organization based in Newport Beach, California. Their mission is to improve the lives of cancer patients and survivors through ocean-based, active lifestyle camps and experiences. Support them today in helping survivors strengthen their recovery, your donation provides the tools, education and inspiration that let's them beat the odds.
About Laguna College of Art and Design
Founded in 1961, Laguna College of Art and Design (LCAD) is one of the top art and design schools in the nation. LCAD offers undergraduate degrees (BFA) in Animation, Design + Digital Media, Fine Arts (Drawing and Painting), Game Art and Illustration, as well as Master of Fine Arts degrees (MFA) in Drawing and Painting. Named by NIKE as one of the top three design schools in the world, LCAD is closely partnered with industry leaders. These partnerships have resulted in a 90% employment rate for LCAD's visual arts graduates. Blizzard Entertainment, Disney Animation, Sony, DreamWorks, FOX, Hurley International, NIKE, VANS, Warner Bros. Animation and more employ LCAD visual arts alumni. LCAD Fine Arts alumni are accepted to the most prestigious graduate programs and go on to become internationally recognized artists and educators who shape dialogue with renowned collectors, museums and gallerists. The Dennis and Leslie Power Library at LCAD houses invaluable historic archives that include The Rex and Joan Irving Brandt Papers.