Juxtapoz
Immersive 360° Installation of Virtual Universe
June 30, 2014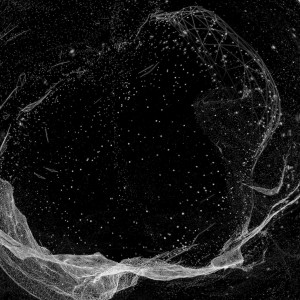 An impressive and immersive installation at Montreal's Society for Arts and Technology used laser scans, CGI and projection mapping. This amazing work, Nimbes, was created by Joanie Lemercier, an audiovisual artist. Currently on display at SAT's Satosphere, an 18-metre wide dome, Nimbes is a 15 minute piece that guides users through a virtual universe, displaying constellations, rural landscapes and crumbling buildings.
"The audience is at the centre of the space, and the universe unfolds in front of their eyes," Lemercier explains. "It starts out with stars, which connect to make constellations. The constellations become mountains and landscapes, and viewers are taken on a journey, discovering nature and architecture," he adds.
Travelling from the US to Southeast Asia to shoot footage, Lemercier combined CGI and photography for this massive project.
"For the CG graphics, I had to juggle with a bunch of software, as there wasn't a single programme that could do everything I needed it to. I also used laser scans of a forest–I had to take the data, and find a way to project that forest back on to the dome. I had to do some software development for this, and worked with a couple of other developers to make some modules and plugins," he says.