Illustration
Vibe Israel: Ayelet Carmi at the Museum of Art, Ein Harod
December 21, 2013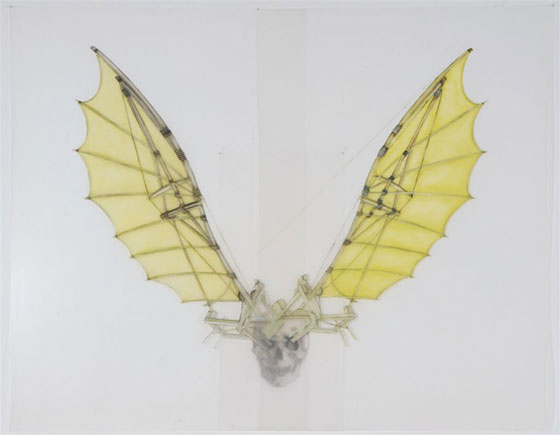 As the illustration and print/web editor for Juxtapoz, I was recently invited to take a trip out to Israel via non-profit organization Vibe Israel / Kinetis to explore the vibrant creative scene and in and around Tel Aviv and Jerusalem. Experiencing the energy and passion that lies within the visual art scene in the this middle eastern state, I came in contact with a countless array of Israeli artists that definitely don't get as much Western exposure as they deserve. One of them being Ayelet Carmi, an artist that lives and works in Herzliya, Israel and currently has a show up at the Museum of Art, Ein Harod. Ayelet renders gorgeous, luminous, large scale works that are deeply rendered with symbolic imagery and abstracted structures. Here is a wide selection of both her works from the current show, and some past pieces from her portfolio. If you find yourself in Israel in the next couple weeks- GO!
Ayelet Carmi
"A Person Worries"
Curator: Galia Bar Or
Exhibition at the Museum of Art, Ein Harod
"A Person Worries", a unique project by Ayelet Carmi, opens new perspectives on old "Shiviti" and "Mizrach" paper cuts (which were hung on the eastern wall in synagogues and homes) in the Museum's collection of Judaica. This large-scale work seems to be suspended from a thread: it is made up entirely of parts, all of which come apart, meet, touch and reflect one another. Ayelet Carmi gives a contemporary meaning of her own to the original text, breaks up its structure and sets free the animals and the fantastic vegetation. They keep changing their forms, a woman juggles them, and what began as a paper cut or a silhouette has become animated with body and sensuality, taking on a poetic hybrid structure.