Illustration
The Landland Studio
August 15, 2014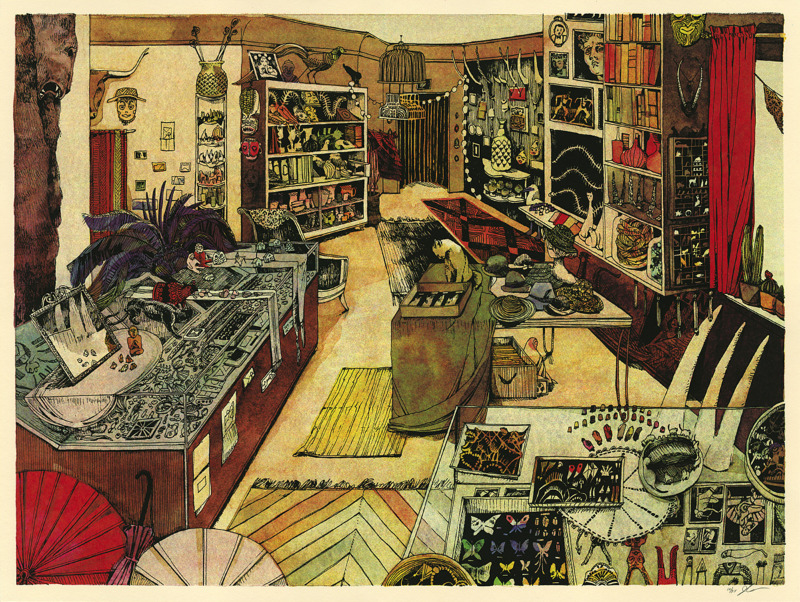 Landland is a very small graphic design & illustration studio in Minneapolis, Minnesota that was started by Dan Black, Matt Zaun & Jessica Seamans in early 2007. 'We had all been making things for quite a while before that, but with day jobs and bands and things, our design work and screenprinting fun had mostly been relegated to "hobby" status. By Summer of 2007, however, we had actually quit our jobs (for the most part) and moved out of the various basements and living rooms we were working in and into a real studio, followed by building a giant loft and walls and a massive light table which doubled as a printing table, and learning how to install sinks and lights and all of that. A few months later, in the beginning of November, right as the Landland Construction Phase was ending and we were finally starting to get to work on actual projects, Matt passed away in his sleep. Now it's just Dan & Jes (and occasionally a handful of super-helpful friends).
The Landland studio doubles as a fully-functional screenprinting shop, mainly focusing on producing art prints, posters for touring bands, and the occasional record sleeve, t-shirt or book project. We make these things with computers and scanners and photocopiers and drawings and fun printing techniques and whatever we need to use to get the job done. We've also launched a publishing arm of sorts (called "Landland is Not a Record Label") for releasing limited-edition records and short-run books.
Landland will be attending the Weapons of Mass Creation Fest in Cleveland, Ohio this weekend.