Illustration
The Fine Art of David Bray
April 05, 2013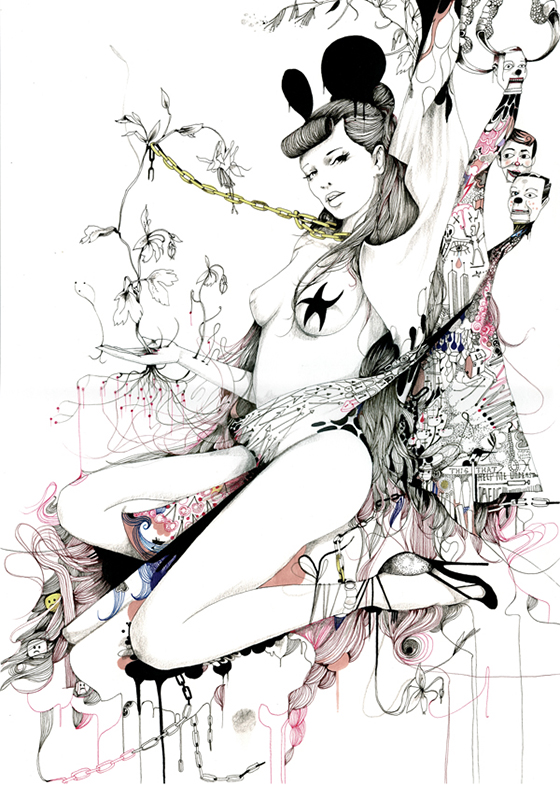 David Bray is one of the first artists I ever came across on the Internet that I was really struck by. The image was of a woman in what seemed to be a Batman mask marked with intricate patterns or reflections staring up at the viewer with tears spilling from her eyes. There were hints of colors across her face and amongst her detailed hair and by the time I was done looking at her I was hypnotized.
I continue to this day to look at Bray's work and find myself hypnotized by it. There are so many things going on: the details, the patterns, the sexy women... but my favorite part of his work are the sly references to pop culture such as Super Mario, Mickey Mouse, and Sponge Bob Square Pants to name a few.
The work is also full of magic and sexuality but done with grace and intelligence offering a "choose your own adventure" kind of excitement.
Curated by Zach Tutor of
Supersonic Electronic
Follow him at
@supersonicart