Illustration
The Art of Scott Greenwalt
April 22, 2012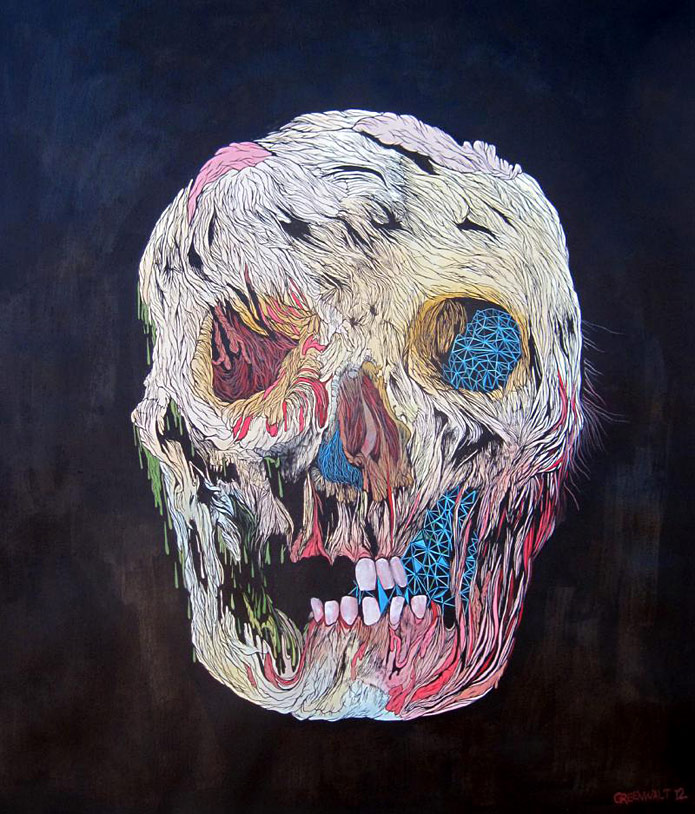 Based in Oakland, CA, artist
Scott Greenwalt'
s paintings open a window into another dimension where once familiar forms acquire bizarre alien qualities. "My paintings are really about capturing a moment," he says, "or a composite of several moments, wherein the subject undergoes a massive physical change."
Greenwalt is currently showing at
FFDG
in San Francisco in the group exhibition "Cigarettes, Phone Cards & Hip Hop Clothing," running through May 12, 2012.