Illustration
The Art of Renee Nault
April 09, 2013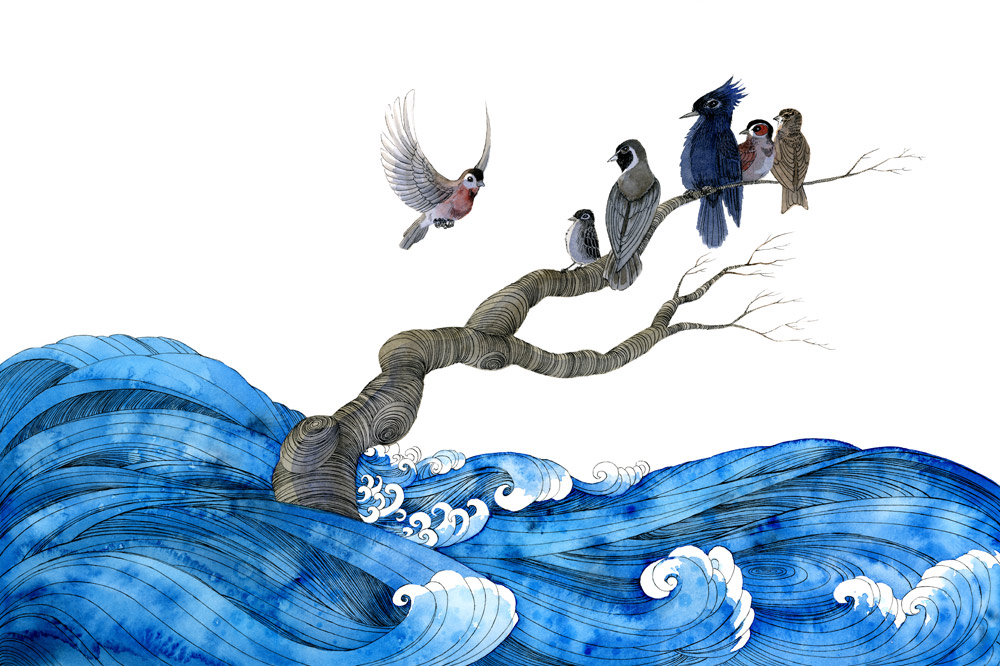 Renee Nault is a Canadian artist, illustrator, and graphic novelist known for her vivid watercolor and ink illustrations. Growing up near the ocean in Victoria, Nault was influenced by the languid weightlessness and bright colors
of underwater landscapes. She later connected these ideas with the "floating world" of Japanese Ukiyo-e prints, combining this influence with her own personal edge, cryptic symbolism, and dark sense of humor.
Renee loves to travel, and she has spent long stretches of time in Europe, Asia, and Africa. Her work has appeared in books, magazines, newspapers, and advertising around the world. She is a frequent illustration contributor to the Los Angeles Times, and she is currently working on a full-length graphic novel called "Witchling."