Illustration
Spoke Art Presents the 8th Annual "Bad Dads" Exhibit Celebrating the Worlds of Wes Anderson
Oct 27, 2017 - Oct 29, 2017Talon Gallery, Portland
Spoke Art is currently preparing for their 8th annual Bad Dads exhibition, a dynamic showcase of over ninety artists from around the world celebrating the cinematic career of American director, Wes Anderson. This year, they're holding the exhibiti at Talon Gallery in Portland, OR, bringing this beloved show to the Pacific Northwest for the first time.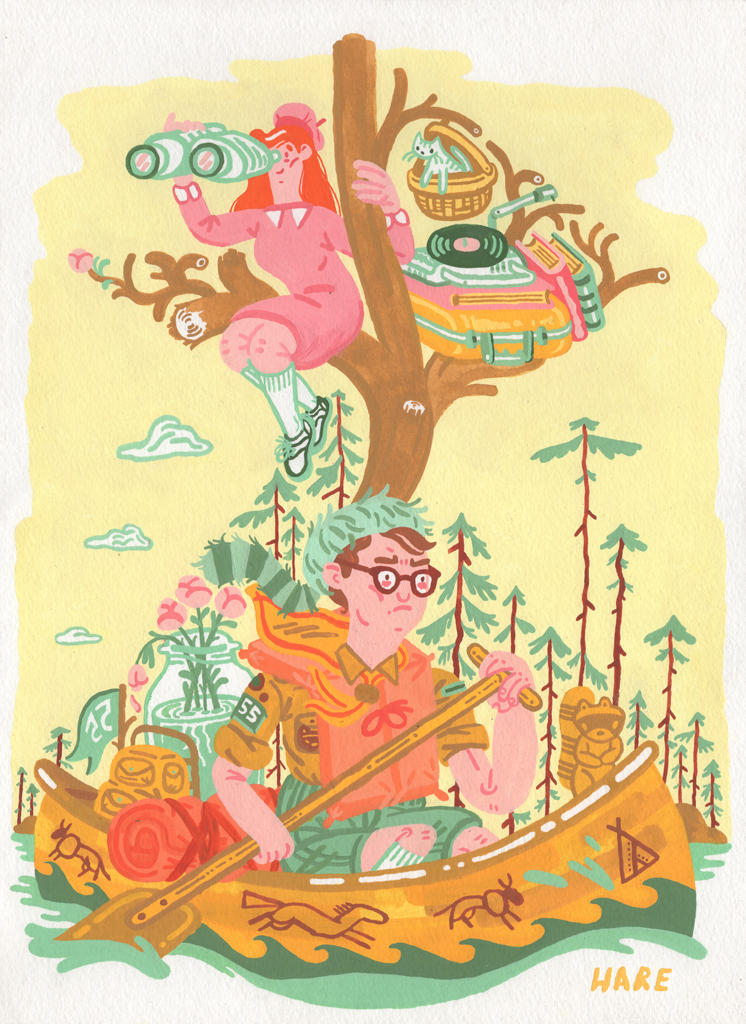 What started as a pop-up exhibition curated by gallery owner Ken Harman, Bad Dads has now blossomed through the years into a highly anticipated, memorable, and costumed art event. Gaining international recognition, the exhibition has evolved along with Anderson's eight feature films (as well as numerous shorts and commercial features,) giving each artist a well of inspiration to draw from.
Comprised of original painting and sculpture as well as a multitude of limited edition prints, Bad Dads VIII is a wide-ranging display of different styles and talents. Each artist was free to choose their own film for subject matter, resulting in a spectacular range of character portraits, highly detailed environments and iconic themes and motifs, prominent in each of Anderson's films.
Opening night costume party: Friday, October 27th - 6 to 10pm Tickets for opening night can be found here. Costumed attendees will receive a special gift. Beer generously provided by Grixson Brewing Company.