Illustration
Soft, Expressive Illustrations by Jillian Tamaki
August 26, 2018
Jillian Tamaki is a cartoonist and illustrator whose soft hand and refined design sensibilities have earned her an impressive resume in the world of illustration.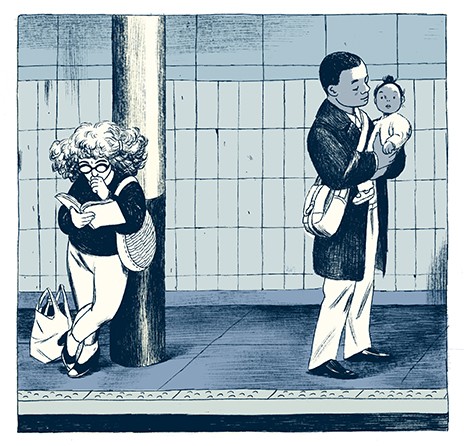 Tamaki grew up in Calgary, Alberta and currently lives in Toronto, Ontario. Tamaki's cousin Mariko Tamaki and her are the co-creators of the graphic novels SKIM and This One Summer, which won a Governor General's Award and Caldecott Honor. Tamaki is the author of SuperMutant Magic Academy, a book which collects her webcomic of the same name, and Boundless, a collection of short comic stories, and They Say Blue, a picture book.
Tamaki has been a professional illustrator since 2003, when she graduated from the Alberta College of Art and Design. She does lots of different stuff: comics, editorial and book illustration, teaching (SVA and Parsons in NYC), even a few storyboards for the TV show Adventure Time.