Illustration
Slow Culture's 'Illustrations Vol. 1'
September 05, 2013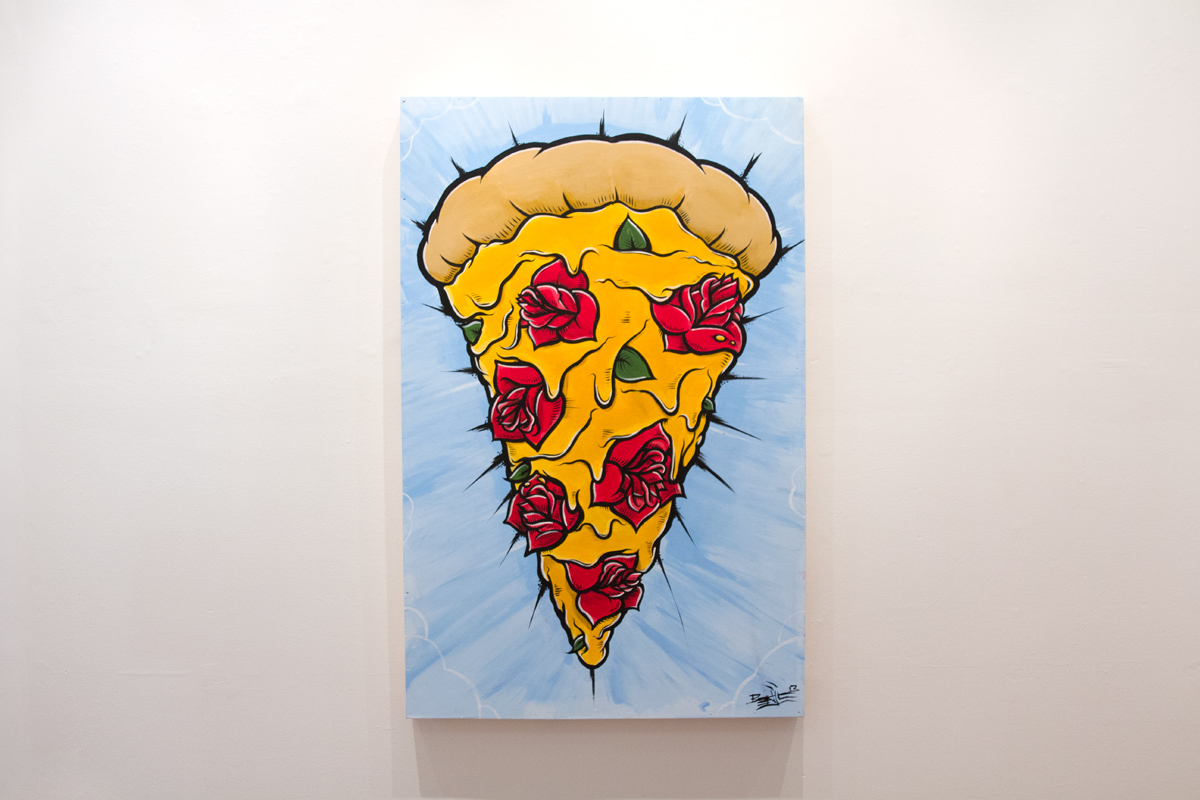 Slow Culture's second opening, Illustrations Vol. 1, opens this Friday, Sept 6th from 7-10PM, and is a group exhibition comprised of work by a selection of LA's most exciting, most indemand, and most accomplished young illustratos Benjie Escobar, Ken Garduno, Mike Jones, Brandon Spiegel, Suedehead, and Eric McHenry.
The underlying thread which connects each of these artists is the versatility of their work, and the confidence they exhibit in tackling a variety of media. Each is as at home producing canvases destined for gallery walls as they are creating print graphics for cutting-edge clothing labels. Collectively they are responsible for countless party flyers, album covers, and T-shirt graphics, all professionally executed, for a variety of outlets ranging from the underground to the mainstream. And this is the crux of the show, perhaps - the fact that this group of illustrators provides the creative for more brands, labels and parties than you could ever know. So while each contributor isn't quite a household name, yet, perhaps, their work is collected in more households than they know.
And while each illustrator has built up an exciting portfolio by working for some very impressive clients, the contributors for Illustrations Vol. 1 also explore their own personal work, which appears on canvas, prints, zines, and of course, T-shirts too. So with that in mind, Slow Culture has gathered some of the city's finest illustrators, and assembled them under one roof for your viewing pleasure.
Slow Culture is an independent art gallery + retail project space located in the historic Northeast Los Angeles neighborhood of Highland Park. We have rebuilt the bones of what was once THIS Gallery, into a multi- purpose creative space. There is an art gallery with a carefully-constructed floor plan to allow for flexible programming options such as: artist exhibitions/installations, lectures, workshops, creative meet-ups and retail pop-ups. We have also extended the retail aspect of the space to offer a carefully curated selection of books, zines, art prints, and various curios.