Illustration
Rubert Smissen Mashes Human with Nature
October 18, 2013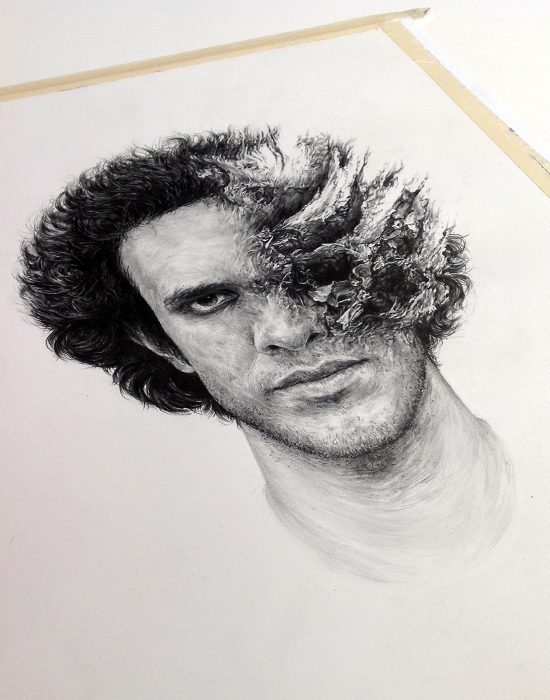 London-based illustrator Rupert Smissen creates brilliant portraits that gracefully combine the human face and body with the organic textures, including wood grain and flowing waterfalls.
Smissen speaks of his work, "The second image in my series of personal favourite producer/DJ/musicians, is Simon Green aka Bonobo.
Bonobo's 'Black Sands' was probably my album of 2010, and his pretty extensive back catalogue and brilliant boiler room mix (which had me obsessively collecting the tracklist up until the release of North Borders last month) went a fair old way to getting me through uni, keeping me, my pencils and my hoard of caffeinated beverages company. Pretty pleased with this one, different flavour from the previous image, some leafage going on, made a nice change from bark/woodgrain."