Illustration
Paintings by Jared Flaming
March 24, 2013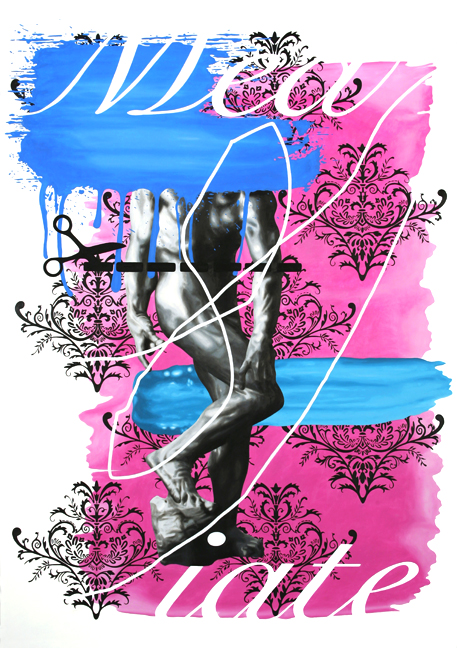 Jared Flaming's new series of paintings flows from an intelligent rhythm deeply ingrained below the surface. He composes distinctly lyrical compositions that do not overpower stylistic differences, but instead lucidly consolidate all of its elements. Paint strokes are deceptive; what appears as enlarged single strokes are in fact illusionistic renderings of outsized scale. Flaming demonstrates classical representation; illustrating a turning point with fresh use of symbolisms that summons the smartest elements of Pop, Renaissance, and classical mythology.
The imperative with his work is to use your illusion and see beyond the existing surfaces.
Flaming received his BFA from University of Oklahoma, Norman, and will receive his MFA at the University of Kansas, Lawrence, this Spring. This May, he will have his first solo exhibition at the Leedy-Voulkos Art Center in Kansas City, home of master artist Jim Leedy. In 2008 he collaborated with Icelandic and American artists in Reykjavik, Iceland.
Blair Schulman is an art writer/critic and Editor of Cupcakes in Regalia.