Illustration
Liam Stevens' Illustrated Dioramas
April 26, 2012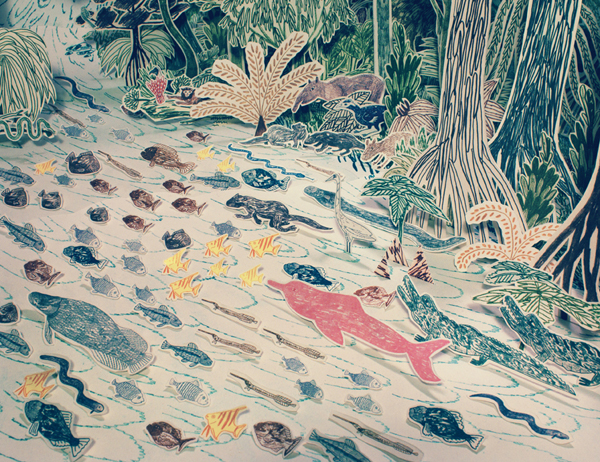 Liam Stevens
is an image maker and designer based in London.  
He favours simple materials enabling him to craft his work through expressive lines or graphic shapes and is particularly fond of his 

Pentel

0.7mm mechanical pencil, coloured paper stash and scalpel.
His miniature sets, illustrated and arranged dioramas are depictions of 
vast natural scenes, detailed renditions of nostalgic, environmental magic.