Illustration
Lauren YS brings Brujería to Mexico City
Jun 02, 2017 - Jul 31, 2017Guru Gallery, Mexico City
Bay area artist and muralist Lauren YS brings her latest body of work entitled Brujería to Mexico City for a solo exhibition full of chimerical women whose halfling bodies express dark internal forces.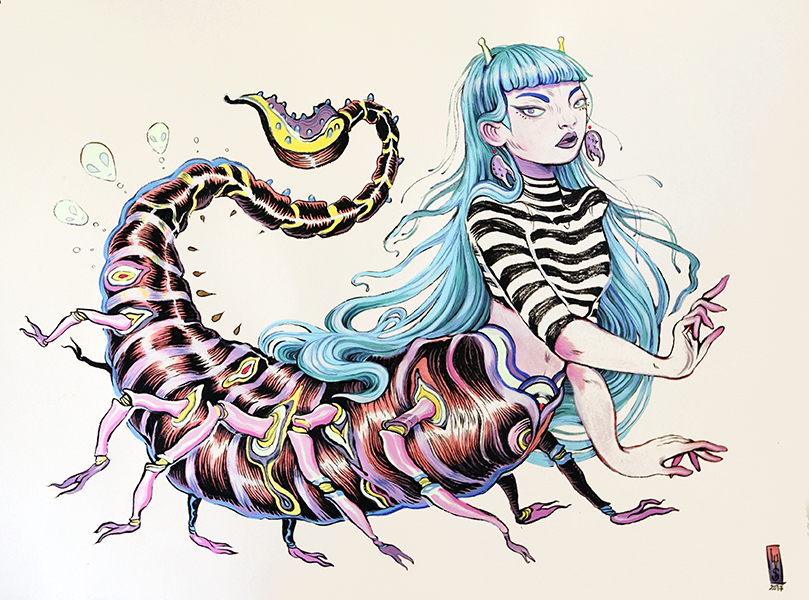 Lauren YS is a Bay Area artist whose work aims to create and populate a misfit wonderland in which imaginary heroines can address the absurdities of reality in the confines of a page or a wall. Influenced by dreams, mythology, death, comics, love, sex, psychedelia, animation, nostalgia, and her Asian-American heritage, Lauren's work is often geared towards pushing a narrative undertone and always has a fantastical aesthetic.
Brujería is a series of drawings influenced by the colorscapes of the desert, creatures of myth, the occult, and personal imaginations. Lauren YS and Guru Gallery welcome Mexico City warmly to her latest body of work on June 2.