Illustration
Kali Eats!
May 08, 2012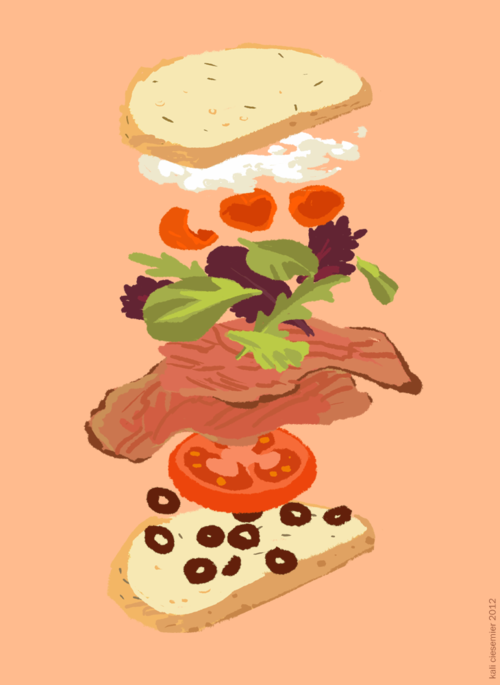 Kali Eats
is an illustrated food diary by Kali Ciesemier- cleverly depicting and describing her daily adventures in the world of delicious cuisine. Kali Ciesemier is also a freelance illustrator and adjunct faculty in the Maryland Institute College of Art Illustration department and has illustrated for such clients as The New Yorker, Harper Collins, Amtrak, LA Times, and the Boston Globe, and previously worked as a concept artist for Big Huge Games. Let's do lunch!!
rosemary & olive oil loaf
goat cheese
'spring mix' greens
sauteed onions
roast beef
red pepper pesto
TIP: assemble the beef & pesto (or anything slightly spicy or tangy—sriracha, peppadews, peppers, etc.) on one bread slice, spread the goat cheese on the other slice. While sauteeing the onion, toast both halves openface in toaster oven until everything becomes warm and melty. Add onion & greens, then EAT.