Illustration
Interview: Joren Cull on Communicating Through Illustrations and Animations
January 16, 2018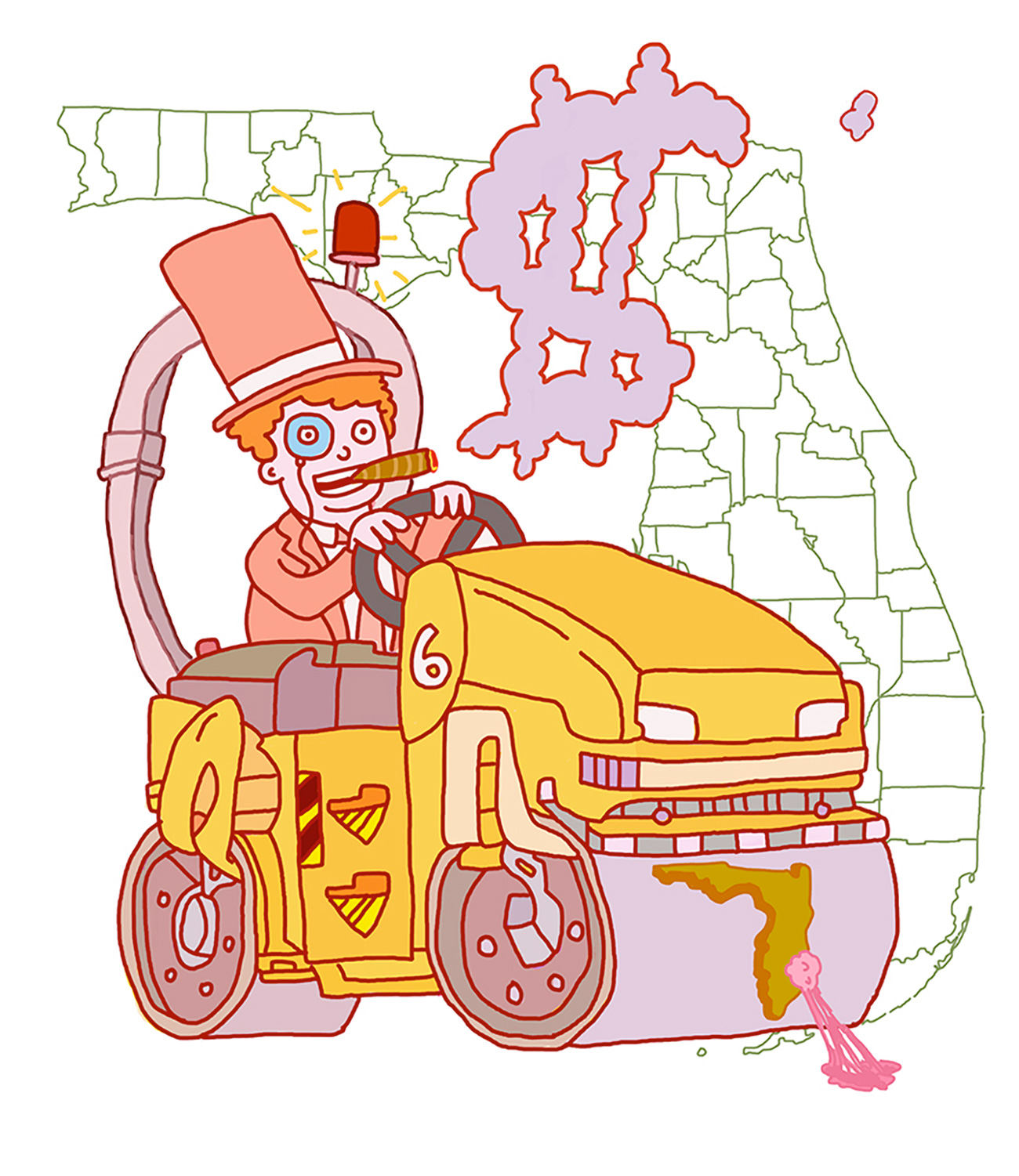 What's your history with making comics?
I started making comics at a young age. In university I was nominated for a Gene Day Award for a comic series I self published called "Diary Excerpts of the Saddest Man Alive". I made another comic book called "SCUM TV" in like 2011 or 2012 I think. I was going to keep going with that series but felt more interest in animation at that point and mostly shifted platforms. Though I love and respect comics, I feel it is easier to force someone to watch your video than it is to read your book. Animations are harder to ignore I guess. I've always had a stronger interest in film. Though I don't make many comics anymore, I feel like all my illustration work is extremely narrative based and my animations are extensions of that similar ability.
When did you start making narrative type stuff and is all your work structured that way?
All my work for the most part is structured with a narrative around it. Personally I think I illustrate and animate for communication purposes primarily. Though I do want everything to look nice and pretty too, communication is my driving force.
What have your most recent projects been?
Well this past year I've had the wonderful opportunity to work on a series of videos with Pitchfork Media that I'm really proud of. I'm working on the 4th episode right now. We do these little fake classroom presentations on different music genres and bands and stuff. The first episode won us a Webby for Best Animation of 2016/2017 which was a huge honour.
I also got the amazing opportunity to work with one of my favourite bands, They Might Be Giants, on a few pieces of merch for their store this year. I additionally had the honour of directing and animating a music video for them that'll be out in the next month or so I believe. That was very exciting for me! I also recently finished a kids book that I have self-published and am seeking literary agents for. I always have stuff on the go, but I'm really hoping this year I'll be able to put some time aside to work on a pilot idea that I've had in my head for the last few years. That's my goal I think.
At the time of writing this I have just wrapped up a short parody film regarding the issue of net neutrality which I am very happy with. It is a parody of the Ad the FCC created.
What spurred you to make your environment-inspired comic for the NYT?
I forget to be honest! We had to fit in a bunch of different stages of the recycling process and basically follow a piece of garbage from one end of the line to the other. I designed it so it would be like a moving comic following the process and having the garbage enter and exit the different boxed stages. It just seemed like a logical approach. I had the great pleasure of working with New York Times AD Antonio DeLuca on this one. He brought a lot of great ideas to the project as well. It's been so long it's hard for me to remember who did what so I want to be careful with my blurry recollection of the process.
How do you think having illustrations and comics can help communicate in pieces of written journalism?
I think it greatly effects the impact a story can have. A visual learner such as myself can take a lot away from just looking at the illustration. If it is done right I believe it helps print the article into your memory further. You should often be able to take away the jist of the article just by looking the illo attached to it. Sort of like a great movie poster or album cover, it's meant to both reflect, advertise and double the content. It's a perfect marriage, visuals are very important to culture.
What's a direction you want to take your art in this coming year?
I'm not sure! I guess the main thing is to keep getting hired by people. I would like for that to keep happening. I'm happy with my direction and am proud of a lot of the work I produced this year. I would like for that to continue. And like I mentioned briefly I would love to get wider publishing on my children book and take a month off to work on my pilot at some point maybe.
Thanks Joren!!