Illustration
Jean Jullien and The Jaunt team up for show in Marfa, Texas @ Hotel Paisano
Jan 15, 2017 - Feb 19, 2017Hotel Paisano, Marfa
In conjunction with Jean Jullien's (April 2016 cover artist) trip to Marfa, Texas for the Jaunt, an exhibition of drawings will be opening on Sunday, January 15th at the Hotel Paisano. The exhibition, Shady, will feature works Jean is working on as part of his project with the art + travel print series that The Jaunt has been putting out in recent years.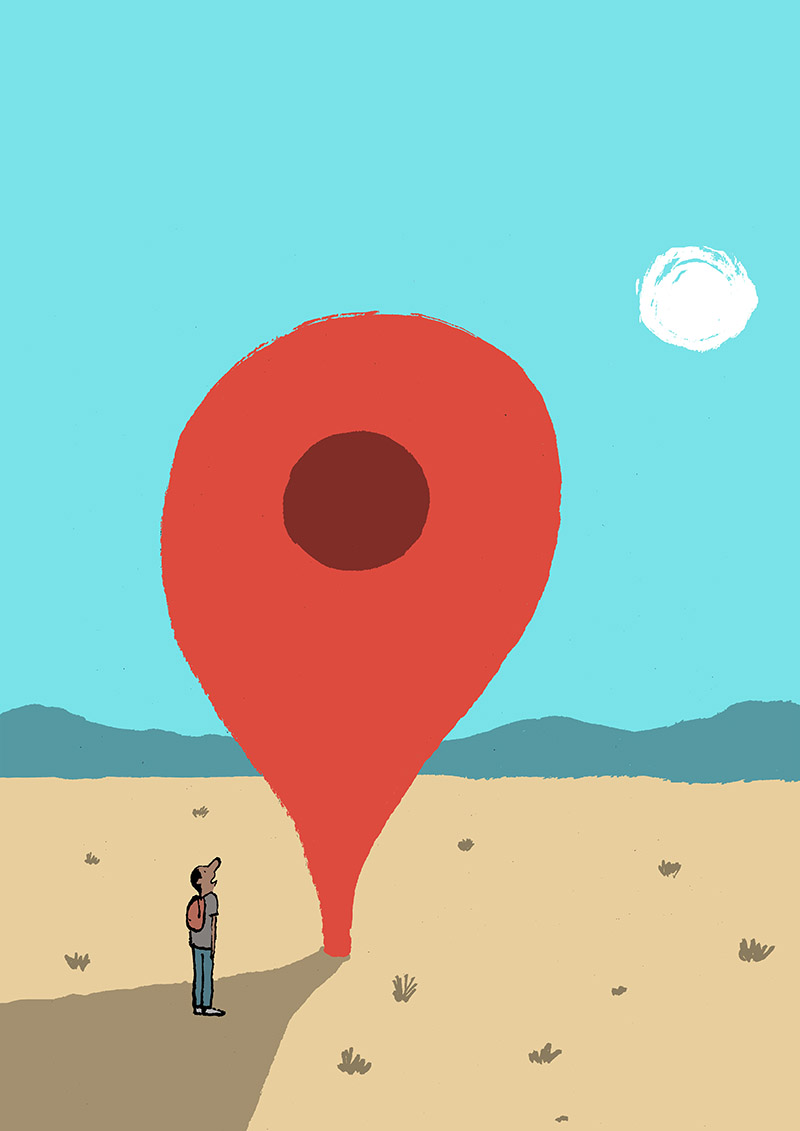 Our friend Jeroen Smeets from the Jaunt sat down with Jean for a few Q&A's in advance of the Marfa trip...

What do you know about Marfa and Texas already?
I took a road trip in Big Sur about a month ago with a friend and she kept talking about Marfa. It was the first time I had heard of it. She made a big deal out of it so I was pretty chuffed to find out this was where you were sending me. I've done a fair bit of research but still don't quite know what to expect, which I quite like!
While you are in Marfa, you'll be holding a small exhibition as well at the Hotel Paisano. Do you have any plans for the exhibition already?
I'd like to do a nice series about the desert. then some impressions about the Art part. I don't really know how they both work together so I'm intrigued, which often makes for good material.
Any particular art materials or books you are bringing along on your trip?
I'll bring a buck load of brush pens, gouache, watercolour and ink. Some sketchbooks of various sizes and list of album recommendations from my dad! I hope to start reading Dracula but not sure if that's the most appropriate for the trip. I want to see 'A man escaped', for some reason I think that'd work over there.

http://thejaunt.net/