Illustration
James Murphy's Exciting Dreamworlds
April 03, 2013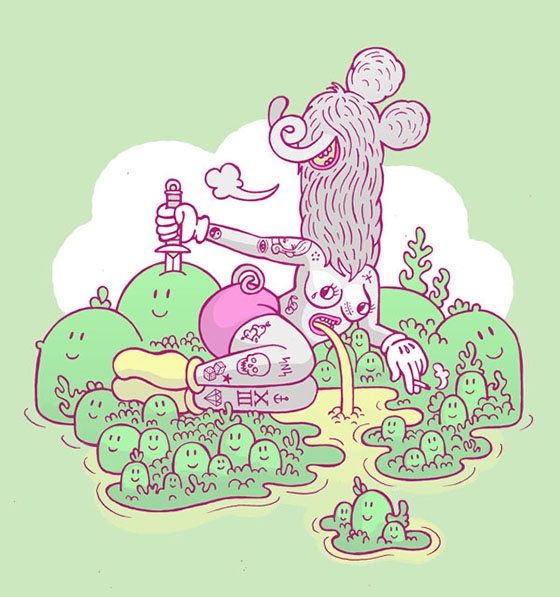 James Murphy's work is so distinct, you can't look at it and associate it with any other person. The pieces he presents exist in something of a dreamland and involve luscious, tattooed women, half-women half-creature creatures, and various other oddities all drawn in Murphy's well defined hand.
I remember the feeling of joy with weird curiosity I had browsing through his pieces for the first time (or maybe more like a strange journey) and those feelings remain each time I return to his work or he posts a new piece on his Tumblr or Flickr stream.
You can own James's art via Threadless. He plans on opening a store soon for originals and prints.
Curated by Zach Tutor of