Illustration
Famous Pop Culture Locations Re-Imagined by Tim Doyle
May 06, 2017 - May 28, 2017Spoke Art, New York City
For this year's installment of his on-going "UnReal Estate" series, Tim Doyle has tackled all new locations from cinema and television's most popular cult classics, re-imagining their locales in his signature illustrative style.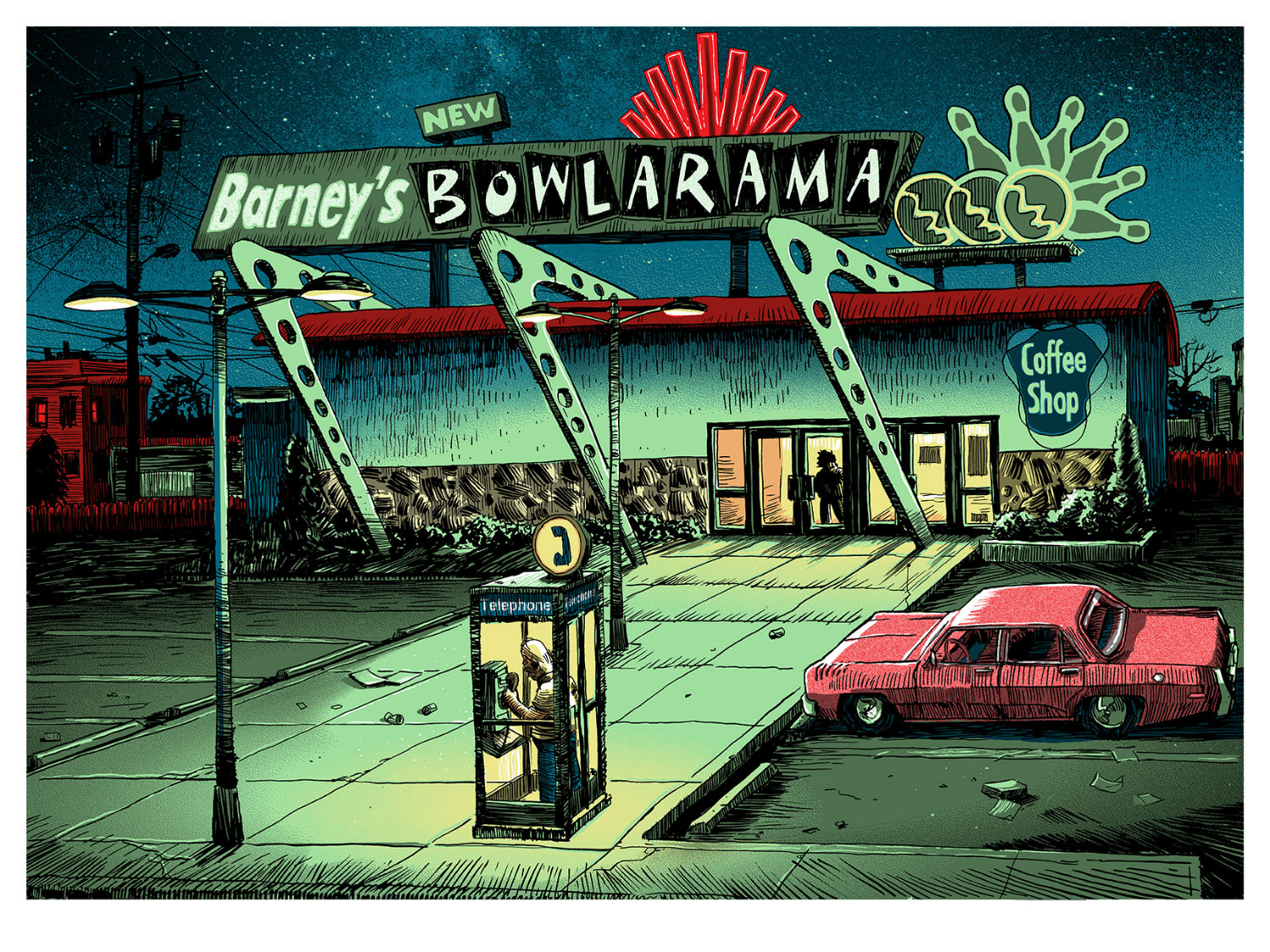 Since its conception in 2012, Doyle has tackled a wide range of famous pop culture locales, ranging from the wildly popular and recognizable to the more underground and cult-classic. For this new body of work, Doyle has covered some of his most beloved shows like The Simpsons while exploring new territories like Hayao Miyazaki's Howls Moving Castle. This is the first installment of his UnReal Estate series that he's blended television and cinema, which makes for a truly unique display.
Comprised of a total of ten designs, Doyle has created both original pen and ink drawings as well as hand-pulled screen prints (with accompanying variant editions) Starting with hand-drawn illustrations, Doyle then scans and digitally colors in his original illustrations. From there he screen-prints all his editions in-house at his Austin studio, Nakatomi. With immense precision and craftsmanship, Doyle utilizes clever printing techniques such as split fountains and glow in the dark inks to add a special element to each design. A veritable display, "UnReal Estate V" truly showcases the artist's ranging talents as both an illustrator and screen-printer.
Opening reception: Saturday, May 6th at Spoke NYC from 6pm – 9pm