Illustration
Graphite Renderings of Dennis Scholl
March 29, 2014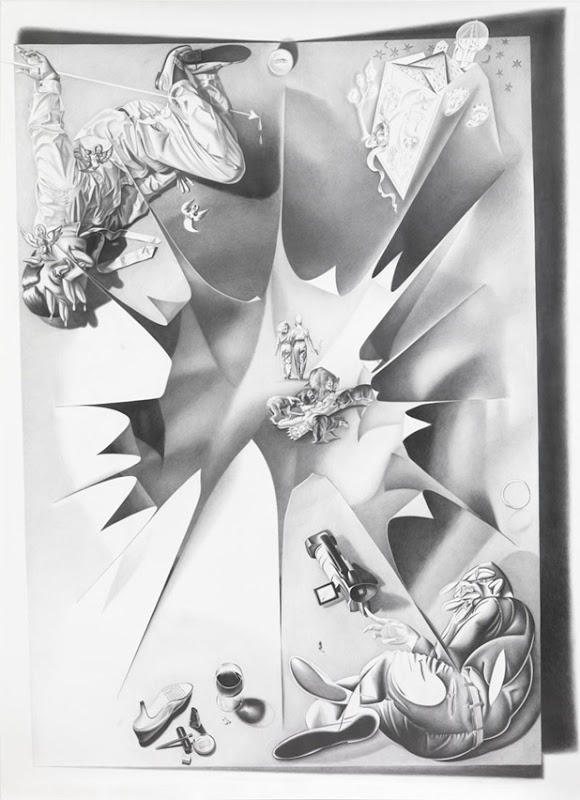 'In his exquisitely rendered pencil drawings,
Dennis Scholl
attempts to invent a new system of signs, an artistic language free of fixed content. He accumulates a plethora of well known signifiers, then combines them in unfamiliar ways until the signifieds they supposedly invoke can no longer be clearly read.'
Born in 1980 in Hünfeld, Germany, Scholl studied from 2002 to 2006 at the Hamburger Hochschule für bildende Künste. He is represented by Arndt, Berlin.