Illustration
Cepha Love and Octophants
July 18, 2012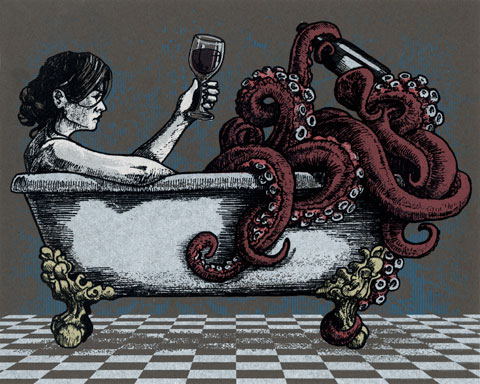 An 

Octophant
is a mythical chimera of 

cephalopod

and pachyderm derivation. Never seen by a living human soul; only alluded to in the most obscure and off-key songs of the narwhals.
Octophant

.us
is the online repository of the printmaking, illustration and design work
of Phineas X. Jones of Chicago, Illinois- who has dedicated almost his entire portfolio to illustrating 

octopi

, 

octophants

and octopus hybrids.