Illustration
CASS Contemporary's Newest Show Highlights the Medium of Illustration
Apr 27, 2018CASS Contemporary, Tampa, Florida
CASS Contemporary's upcoming show REPRESENT features a carefully curated roster of illustrators from around the world, including Rewina Beshue, Hilda Palafox, Palehorse, Marcelo Cunha, Skye Bulluyt, Monica Garwood, Conrad Garner, and Lorraine Sorlet. Juxtapoz has featured many of these eye-catching artists on our site over the last few years, so we're excited to see them all getting their work up in a physical gallery together. We caught up with one of the artists, Hilda Palafox, and also the curator and a co-owner of Cass, Jake Greatens, to get some background on the show.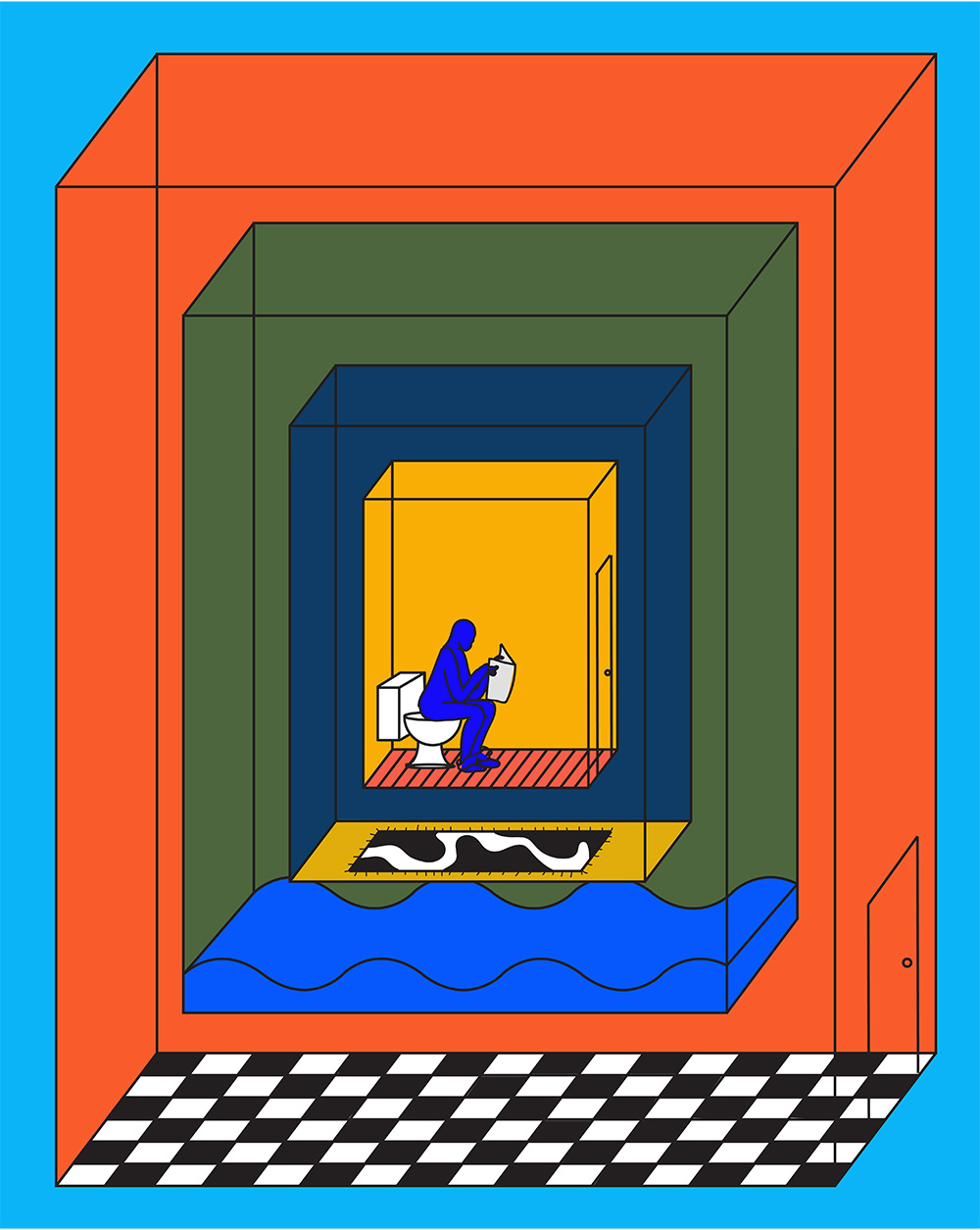 Hilda Palafox
Juxtapoz: Have you been following the other artists in the show or have you shown with them before? It seems like you all make work in a similar feeling realm.
Hilda Palafox: We haven't shown together. I knew some of them, and I was actually a big fan of Monica Garwood before. More recently, I found the work of Lorraine Sorlet and Rewina Beshue which I really love. I think we all let ourselves go with the things happening around us day by day, mixed with some fantasy, to try and make things more personal, which is shown in our work.

Where are you based? Do you have any connections to Florida?
I'm based in my hometown, the chaotic and lovely Mexico City. I was part of a group exhibition with Cass two years ago, and now in REPRESENT, so I think Cass is my only connection with Florida for now. I really hope I can visit soon.

What's one thing you prefer about working in color vs. black and white?
I really love working in black and white. I love the challenge of the contrast, the cleanliness of the image and I think it goes better with my personality, although I'm going through a very colorfoul phase inspired by the wide and saturated color palette that I see in my culture everyday.

Do you still paint many murals? Do you feel like you can express more things on a mural than on a smaller piece?
I haven't painted any murals this year, but I have some coming on for the second half of the year. I think it is the same for me, but sometimes I feel smaller works, maybe, more accurately express what is on my mind, just because I have been making them for much longer than I have made murals.

Where does the moniker "poni" come from?
It's not such an interesting story actually. I started an illustration blog about ten years ago when I decided I wanted to do this. It was a blogspot and I named it "ponitail" for a song. Yes, it was ponitail with an "i," I think ponytail was already taken. After that, my friends started calling me poni, so since that time, the nickname became my first illustration project I decided that would be a cool artist name. Now, I'm also known by my real name.

Jake Greatens
Juxtapoz: What is the central theme behind this show, and what made you feel like now was a good time to organize it?
Jake Greatens: REPRESENT is a group show of illustrators from all over the world. I'm constantly trying to switch it up, keep things fresh, and bring new things to the area. Our exhibits usually include different mediums, themes and styles and this time, we wanted to highlight the art of illustration.

What things do you typically take into consideration the most while curating a group exhibit?
Overall cohesiveness of the work is the most important thing. Our group exhibitions usually include artists whom we've worked with in the past, as well as new artists whose styles are complimentary. These groups exhibitions allow us to introduce emerging talent while anchoring the shows with big name artists who are well known leaders in their medium.

Have you made any modifications to the gallery for this show or do you think that distracts from the work?
Opening night of REPRESENT is a pop-up style show being held in the theater at the Armature Works building along the riverfront in Tampa. The space itself is beautiful and rustic with exposed original brick walls and wooden beams that naturally compliment the artwork. We brought Beau Stanton here at the beginning of the year to complete a mural and we're excited to come back for the opening of this show.

How do you plan on hanging the show? Do you switch it up between salon style hanging and more traditional hanging techniques?
What makes this opening unique is that I have the ability to build out the exhibit walls based on the curation and best hanging style for the work. In typical gallery exhibits, the space itself can be a limitation and dictate the hanging style. With this show opening at Armature Works, I have the flexibility to modify the space to best highlight the work. As of now, I'm thinking that the show will float between salon style and traditional hanging techniques.

What's one trend in art right now that gets you excited for the future?
The rise and recognition of female artists, it's long overdue.