Illustration
Angie Wang, the Ultimate Illustratress
April 01, 2013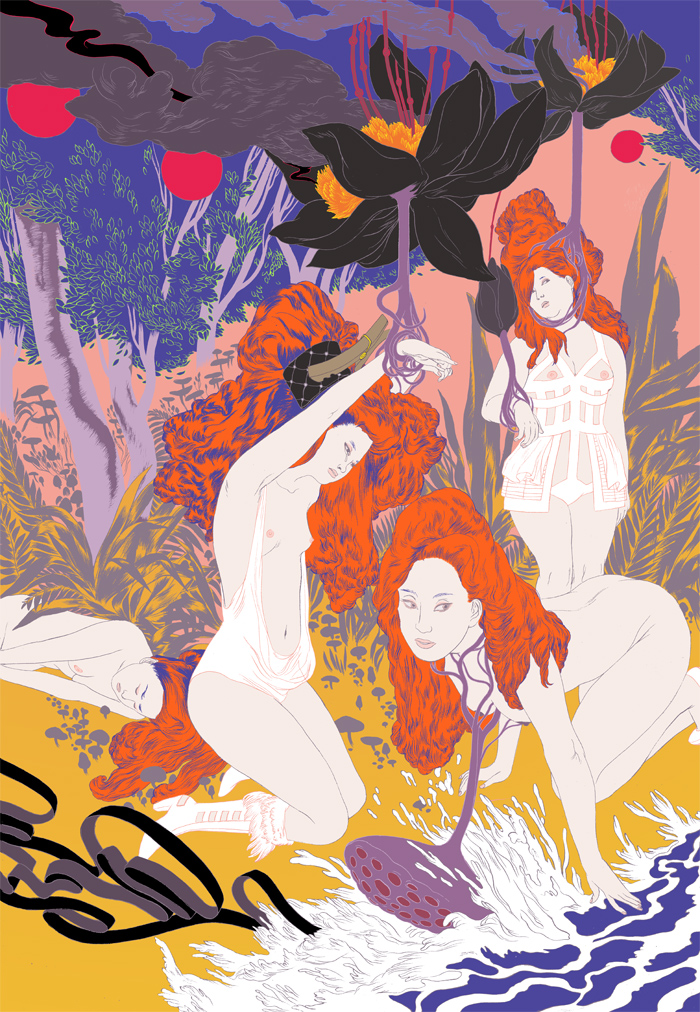 Angie Wang has a brilliant imagination. The worlds and visions that she creates in her comics and illustrations are marvelous creations full of color and mystique. I've always been a fan.
Angie got her start early on imagining things by pretending the periodic table and a world map were actually video games. She started drawing because of a knockoff Sailor Moon pillowcase that she copied over and over. She still finds inspiration in video games and Sailor Moon. As well as Asian horror films and science fiction.
Her artwork builds upon those themes adding disastrous events or mysterious moments of panic and confusion with a good deal of beautiful fashion mixed in. The effect is immediate and wonderful.
Angie currently works for Cartoon Network in Los Angeles. She's looking forward to releasing new comics in the future.
Curated by Zach Tutor of Supersonic Electronic
Follow him at @supersonicart