Illustration
Alana Dee Haynes Projects Her Reality Onto Photos and Sculptures
Aug 05, 2017 - Aug 14, 2017ApostropheNYC, Jersey City
MANA Contemporary is showing Alana Dee Haynes new show Alter at Apostrophe NYC in Jersey City, NJ. After years of experimentation, Haynes has discovered the most subtle way of letting views experience how she sees the world. Having seen patterns on blank walls or faces in gravel, Haynes has always projected patterns onto surfaces.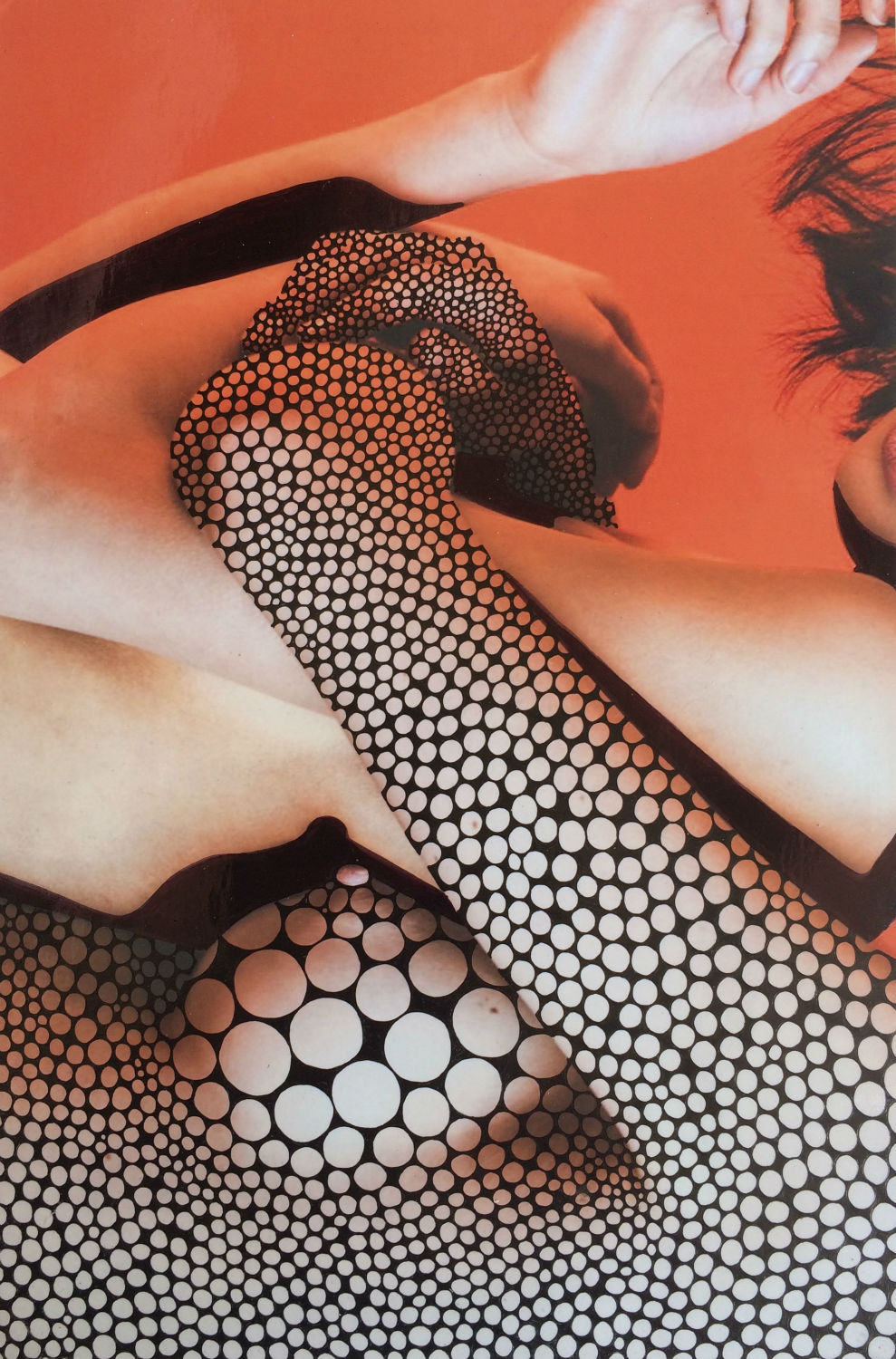 Using clear cut patterns, low fi low tech projectors have been created to shine the detailed dots onto the sculpture or photographs and give everyone the experience of the work before the paint brush hits it. Found objects become abstracted and part of Haynes larger narrative to remove the body and all the connotations that go with it, and view it at a landscape or random form.
MANA Provided this short intro to Alana:
Alana Dee Haynes Was born in NYC in 1992. She graduated from FIT for photography and went to LaGuardia high school where she took everything from printmaking to sculpture. Haynes currently lives and works in NYC. She blends mediums to create a surreal experience. Most known for her intricate hand drawn illustrations over found photographs, Haynes has been branching out into painting, fashion, sculpture, digital media, and installation. She uses her recurring patterns to transform these found images or sculptures into something new and abstracted. At the heart of Haynes's work is the desire to bring the viewer into her world and show them the way she experiences the world.