Juxtapoz
Ian Francis "Endless Summer" @ The Outsiders, London
Sep 05, 2014 - Oct 04, 2014The Outsiders, London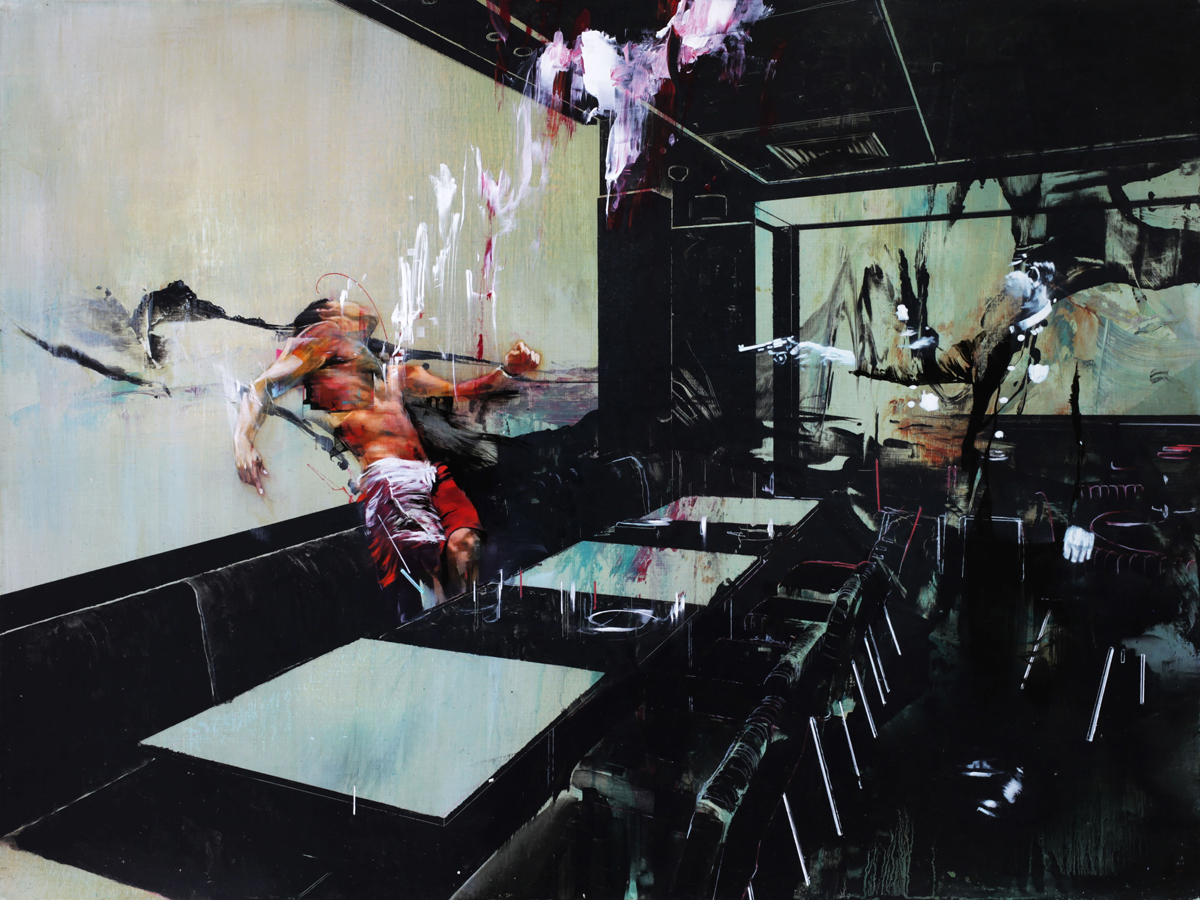 The Outsiders are proud to present Endless Summer, a discerning and eclectic showcase of narrative studies by mixed-media artist Ian Francis. Endless Summer comprises a unique body of intricate work created in response to the ever-changing fragility of modern life and contemporary issues facing the human condition. The uniformed vignettes provide multiple windows into a series of events and suspended snapshots in time, combining a myriad of open-ended narrative threads collectively displayed within the gallery space. The show opens September 5 and runs through October 4, 2014.
Endless Summer marks the Bristol-based artist's special guest appearance at The Outsiders London, following his recent large-scale solo exhibition 10,000 Years From Now at Lazarides Rathbone. Continuing in his signature ultra-modern style Francis has carefully constructed alluring landscapes and unobtainable vistas with a complex combination of both abstraction and figuration, combining layered elements of both painting and drawing. The artist has meticulously depicted mysterious characters lost amid dramatic colour glazes, seemingly suspended within ambiguous cinematic scenes and illicit encounters.
Each manipulated storyline is played out across identically sized panels, highlighting a frozen point in time within each unique study. By creating a series of disparate contemporary moments Francis continues his fascination with the idea of ongoing permanent utopia vs dystopian collapse, whilst referencing both sensationalist media and oversaturated online imagery. Intrigued by the circumstances enabling random selected images and ideas to coexist, the interdisciplinary artist questions the result of this fragile cross-section in time, whether they align or fall apart and their reference point in history in relation to our past and future.
Ian Francis: Endless Summer
September 5—October 4, 2014
The Outsiders, London