Juxtapoz
HUF x Haroshi x DLX @ Huf Headquarters, Los Angeles
January 09, 2012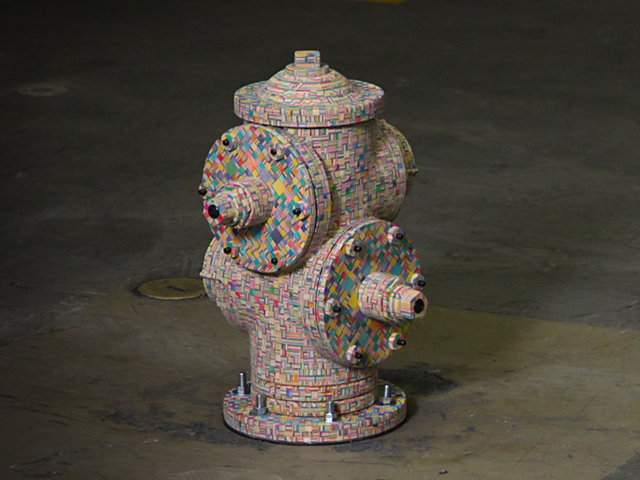 We in San Francisco miss our friends at HUF, but we are happy to see them in Los Angeles doing well and hosting a new body of work from
Haroshi
. As you may know, Haroshi creates sculptures from recycled skate decks. He exhibited new sculptures at HUF's headquarters in Los Angeles this past weekend.
HUF has partnered with Japanese artist Haroshi and Bay Area-based skateboard distributor DLX Distribution on a collaboration that incorporates the clean design aesthetic of HUF, the raw, street-skating principles of DLX, and a combination of both elements represented through the artwork of Haroshi.

In honor of this collaboration, HUF and DLX sent Haroshi hundreds of used skateboard decks skated by specific DLX team riders. Drawing upon his philosophy that there is a significant relationship between the skateboarder and his skateboard, Haroshi has transformed the very decks skated by these DLX team riders into one-of-a-kind sculptures representative of the skaters themselves.
HUF x Haroshi x DLX // Teaser 002 from HUF on Vimeo.



images via HUF and Dailydujour