Juxtapoz
Hank O'Neal's XCIA Mural Project @ The Strand, NYC
April 19, 2012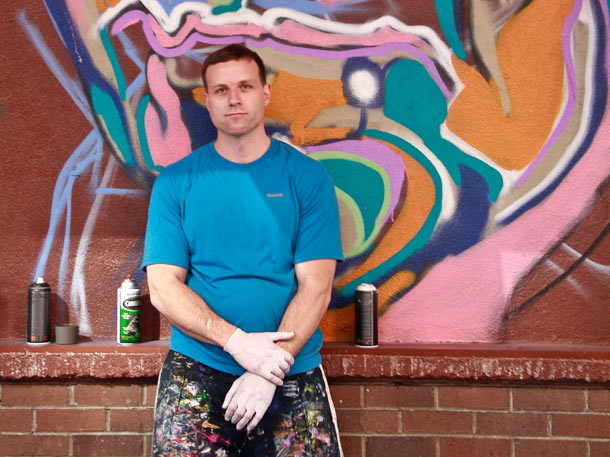 New York City's biggest bookstore, The Strand—featuring 18 miles of books on four floors—undertook a street art happening outside its walls a couple weeks ago. The store agreed to let Toofly, Fumaro, and Army of One paint three large murals about Hank O'Neal's XCIA street photography book, and incorporate 15 life-size stickers of the figure that is on the book's cover. "I don't know of any instance," O'Neal said, "where a bookstore in NYC asked a street artist to create a unique series of murals to promote a book about street art (or anything else for that matter)."
Particularly enthusiastic about doing this public art venture, The Strand has yielded quite a wonderful story, all the way from the super of the building being from a town in Ecuador and hour from where Toofly is from. "They were chattering away in Spanish having a fine time," O'Neal reported, "and he gave her all the ladders and support she needs, the bookstore is making her a special name tag to wear around her neck—so she can show it to any policeman who might come by—and they are moved all the carts of books out of her way. At a bare minimum it will generate some good photographs and video and possibly a story."
The Strand's co-owner, with her father Fred, is Nancy Bass Wyden, who said "My dad and I have always been passionate about art and art books. The Strand has one of the largest collection of art books in the world. This collaboration with Hank O'Neal makes it possible for us to have art on the outside of the store—a Strand gallery, dedicated to young, hip, exciting artists," she said.
For more information on Hank O'Neal, visit Simanmediaworks.com.