Juxtapoz
Group Show: "Super Human" @ Plus Gallery, Denver
Jul 10, 2014 - Aug 15, 2014Plus Gallery, Denver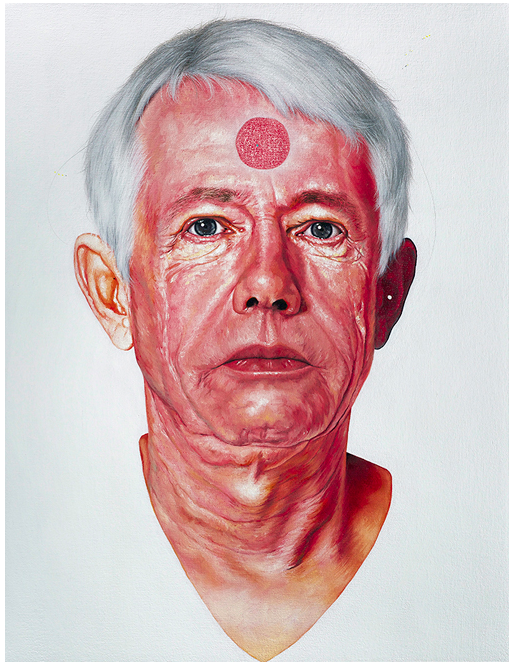 Plus Gallery presents one of our most significant group efforts to-date with the invitational exhibition "Super Human" from July 10th through August 15th. The survey brings together a wide ranging field of artists from around the world that collectively depict diverse directions in portraiture or a strong focus on the human condition, anchored by an array of Plus Gallery's most acclaimed artists. A massing of small-scale 2-d works are intermixed with a trio of highly entertaining motion-based artworks, all anchored by a riveting sculpture by artist Roger Reutimann.Super – | 'soōpә r | adjective – informal very good or pleasant; excellent.
Human – | (h)yoomn | adjective – of or characteristic of people as opposed to God or animals or machines, esp. in being susceptible to weaknesses.
As defined by the OED, to be super is to be great, magnificent and above the rest. To be super is to be something uniquely extraordinary. To be human is to be separate from any other species or entity, of this world and beyond, and crucially, to be capable of error. The hybridization that occurs when combining these terms creates a space for infinite possibilities in terms of what the Super Human is capable of. New elements are added which provide a sense of fantasy, mystery, and obscuration that are outside of the norm. These portraits represent a diverse range of ideas on people today, how we document ourselves and others, the true versus the ideal, the combination of the physical with the spiritual, and so on. These works draw the viewer in to contemplate what is in front of them, calling upon them to read into the works and the concepts behind their executions. What does it means to be super human? Or rather how do you convey such a concept? One must consider these contexts in order to grasp the artists intentions behind the works.
We live in a time when access to imagery is limitless, it surrounds us constantly. Through social media, the internet, billboards, TV, etc., we are inundated with images of people to the point where we become numb. For the "Super Human" to exist is to revive notions on what it is to live in a time where technology warps our perception of reality but instead of stripping that down, takes it one, or two, or 10 steps further. By blurring those lines and redefining the human through a variety of representations, (whether it be additions to the body or a totally new anthropomorphic form) "Super Human" turns the ordinary into the extraordinary.

We are excited to see Jenny Morgan's work, in any capacity, like we see above.
Artists featured in the exhibition are Bill Amundson / Colorado, Jeremy Bailey / Canada, Megan Burns / New York, Craig Cleveland / Utah, David Cook / California, Adan De La Garza / Colorado, Juan Pablo Echeverri / Columbia, Donald Fodness / Colorado, Matthew Gardiner / Canada, Matthew Harris / Colorado, Jules Julien / Netherlands, Liza Lacroix / Canada, Gabriel Liston / Oregon, Wes Magyar / Colorado, Jenny Morgan / New York, Keita Morimoto / Canada, David Mramor / New York, John Harlan Norris / Arkansas, Austin Parkhill / Alaska, Lauren Pelc-McArthur / Canada, Christopher R. Perez / Colorado, Roger Reutimann / Colorado, Jon Rietfors / Colorado, Michael Ryan / New York, Aimee Santos / California, Gregg Segal / California, Xi Zhang / Wisconsin and Mario Zoots / Colorado. The exhibition was curated by Ivar Zeile with major assistance from Plus Gallery associates Nicki Maggiore and Camille Shortridge.