Graffiti
Ono'u Tahiti graffiti festival - Part 3
May 10, 2014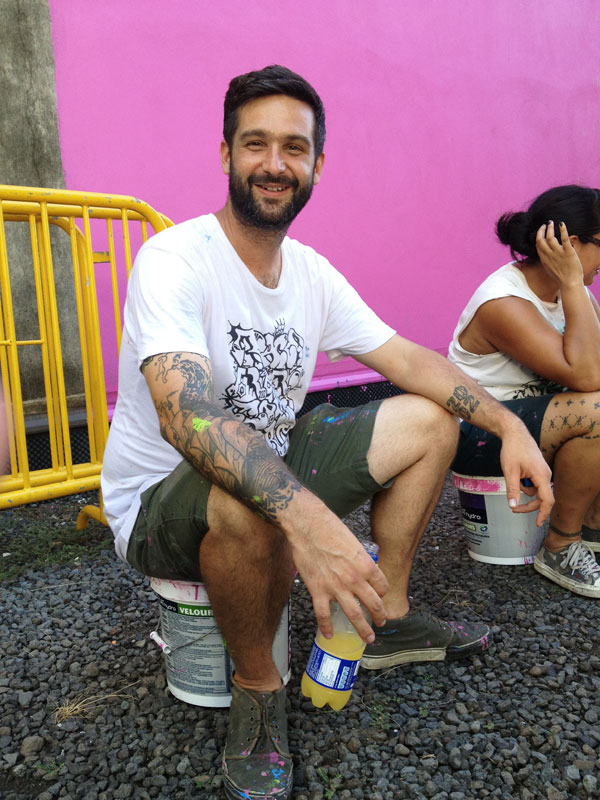 Another day baking in the hot Tahiti sun and our pale winter skin is beginning to turn into a summer bronze. We once again made our rounds around town to find many of the artists closer to completing their large murals, while many of the competitors found more new walls to paint. The two-day competition for the hefty $10,000 prize starts today and we look forward to seeing what some of the artists have up their sleeve. Check back tomorrow for our continued coverage.
All photos courtesy of Austin McManus
More information on the festival can be found at their website, Facebook and Youtube.
The festival primarily aims to become a major international rendez-vous for urban contemporary art located in the heart of the South Pacific Ocean.
For its first edition, ONO'U will gather over forty international graffiti writers coming from around world (France, England, Australia, Chile, Denmark, USA, Japan, Netherlands, New Zealand…) alongside local graffiti writers.
Among this group of artists, some of today's living legends of the graffiti worldwide scene will be especially traveling to the mythical island of Tahiti to create amazing wall murals and unique frescoes.
For this week-long celebration of graffiti art, colors and creativity, over 1500 sqm of walls will be installed and painted by day and by night on the iconic site of Place Toata, facing the harbor of Papeete and magical island of Moorea."