Graffiti
Egs' Diary On View @ Kunsthalle Helsinki
Jan 13, 2018 - Feb 25, 2018Kunsthalle Helsinki, Helsinki, Finland
Kunsthalle Helsinki is currently showing Writing My Diary, an elaborate exhibition by EGS, one of the best-known Finnish graffiti artists. Produced by the Finnish Art Society the exhibits range from wall paintings to glass sculptures, from ink drawings to large wooden sculptures.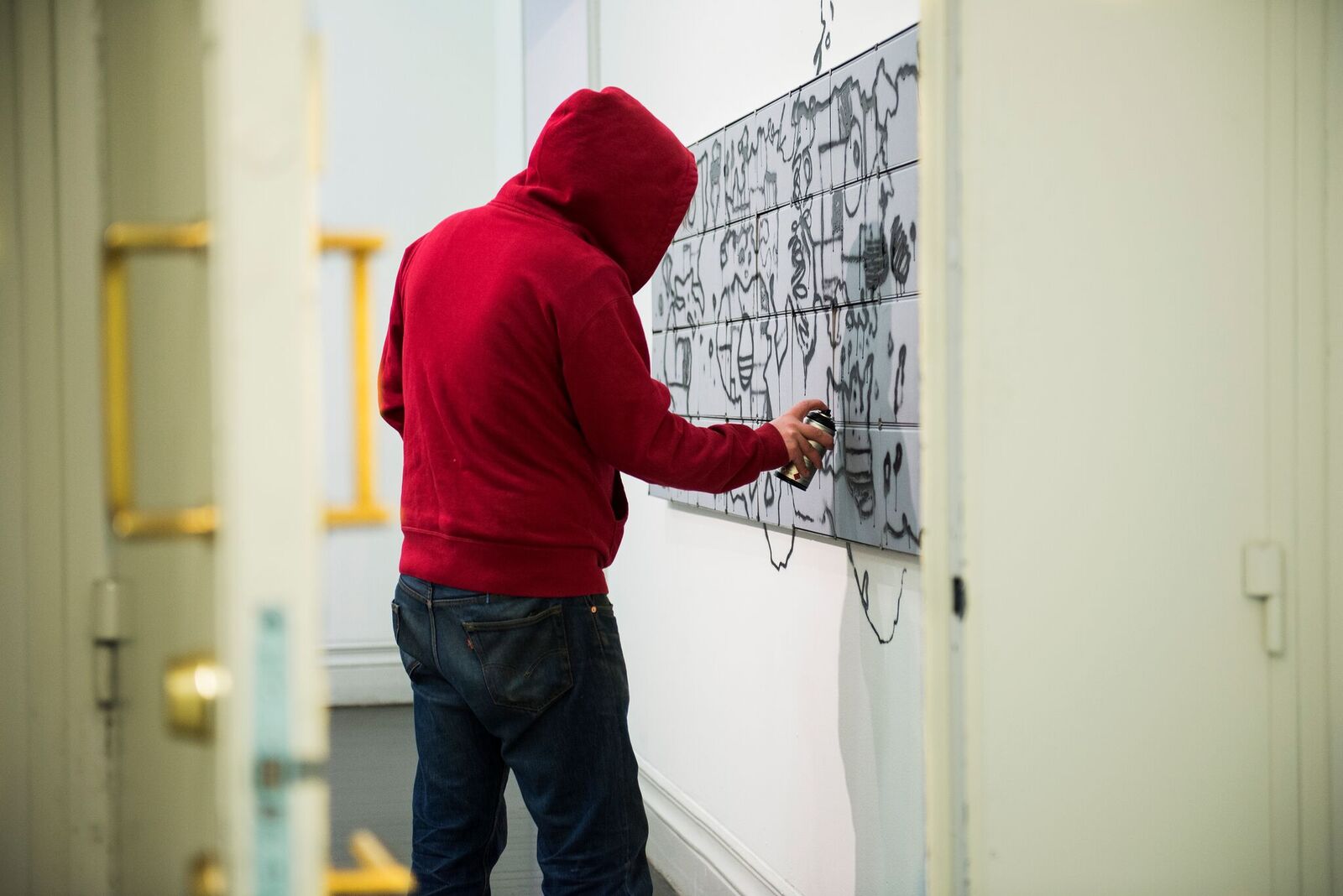 After leaving his mark on the cityscapes in dozens of different countries, the Helsiniki-based artist recently focused on embracing more traditional forms of art making. The results of such efforts can be seen in this large exhibition that is paying tribute to his worldwide journey that included more than 50 countries and 5 continents over 30 years, but also, showcases his versatility as an artist. By varying the three letters of his tag, the artist modifies the classic graffiti calligraphy beyond recognition, and further, constructs his own lifelong travel journal using these peculiar abstract markings.

The idea of world travel is clear in many of 100 of works that are on display at the museum, 80 of which were made specifically for the exhibition. Deconstructing both the calligraphy symbols as well as the map of the world, the artist constructs abstract and energetic imagery that show the connection between his ongoing journey and the places he painted at. The show also marks the publication of a book that is reflecting on EGS's career spanning from the 1980s, as well as depicting the evolution of Finnish graffiti through his personal documentation. —Sasha Bogojev
Photos by Tero Jussila
The show will be on view through February 25, 2018.